5 Creative Bullet Journal Mood Tracker Ideas [and Your How-To Guide]
If you've got a bullet journal, you need to create a mood tracker. Seriously.

The last few years have been tough on all of us. We've all experienced endless trials, frustrations and heartache. But there's been one good thing about the pandemic. The mental health conversation has opened up like never before.

We're more aware of how we feel, what mental health means to us and how we can protect our mental wellbeing.

One of the best ways to do that? It's simple. Create a mood tracker in your bullet journal.
WHAT IS A BULLET JOURNAL MOOD TRACKER?

A mood tracker is a page inside your bullet journal where you log how you feel each day.

You can keep your mood tracker simple, by tracking whether you feel happy or sad. Or, you can make it a little more complex and track your emotions in more depth.

Most bullet journalers will track a month at a time, with colour coded mood tracker keys enabling them to detect patterns in their mood over the month.
WHY SHOULD YOU CREATE A MOOD TRACKER?
A mood tracker empowers you to notice patterns in your mood. You're able to compare peaks and troughs in your mood to certain life events, and then use those lessons to do something about it.

Noticing that you're always anxious after spending a long time on Instagram? Consider taking a digital detox to give yourself a break.

Feeling extra confident after your workout sessions? Start using that time to tackle the tasks that intimidate you the most.

Sensing a peak in creativity first thing in the morning? Make the most of it and give yourself the space to follow your curiosity before the world awakes.

Little by little you'll start to observe how your mood is connected with other happenings in your life. And because you're tracking it so closely, you'll be able to control that mood and use it to your advantage.

Pretty cool, right?
Disconnect from digital
And reconnect with life, inside your dot grid journal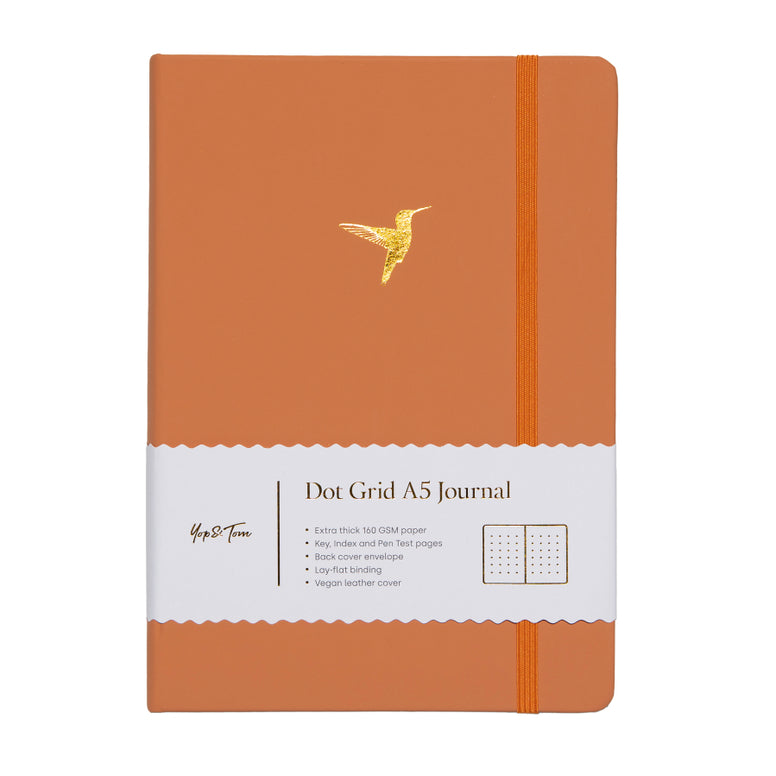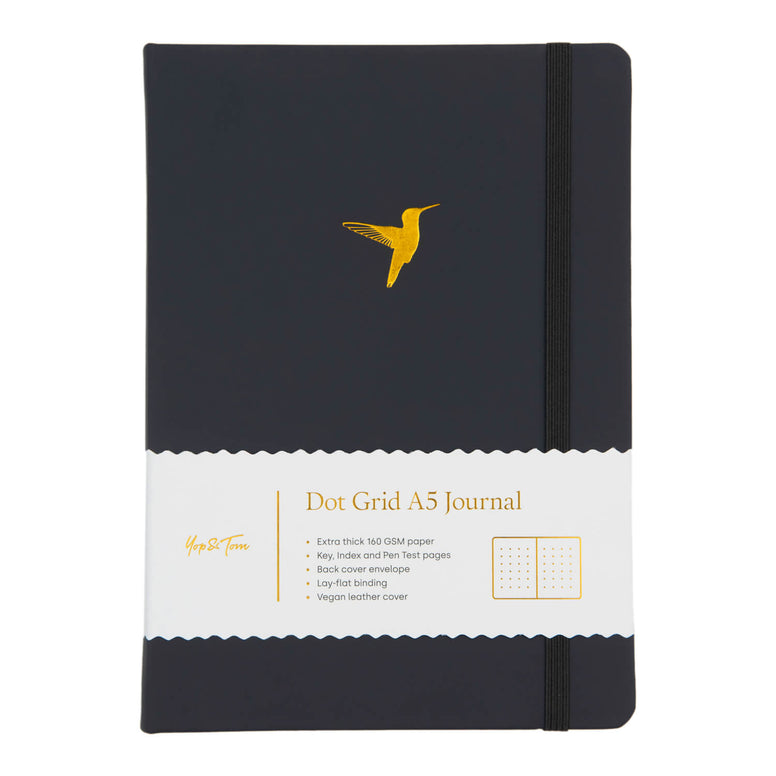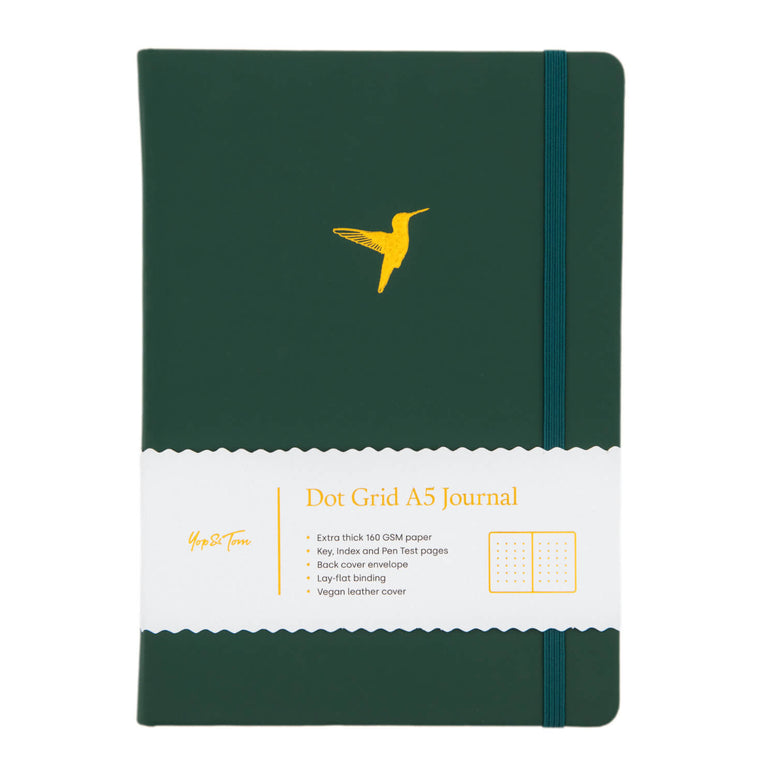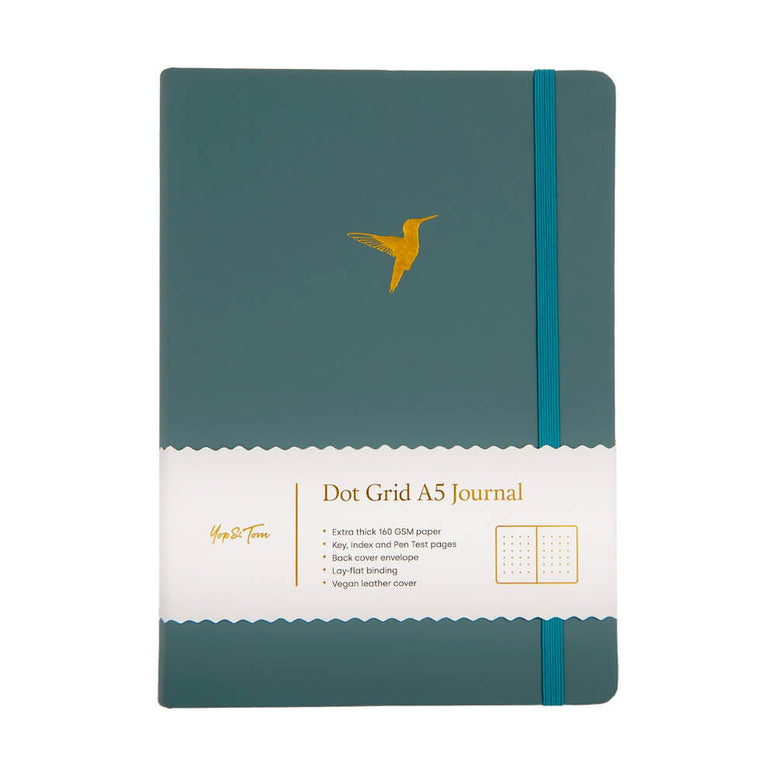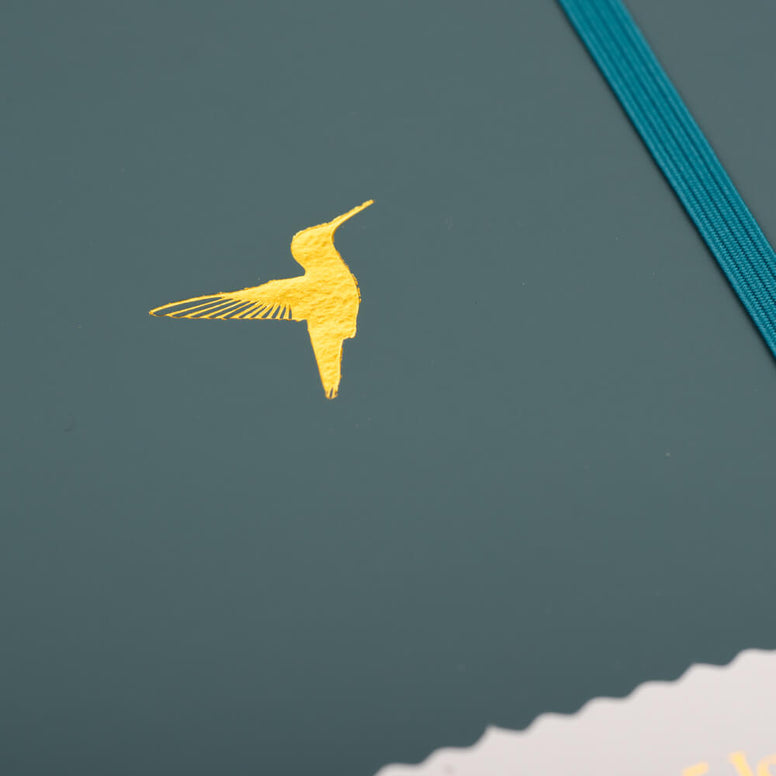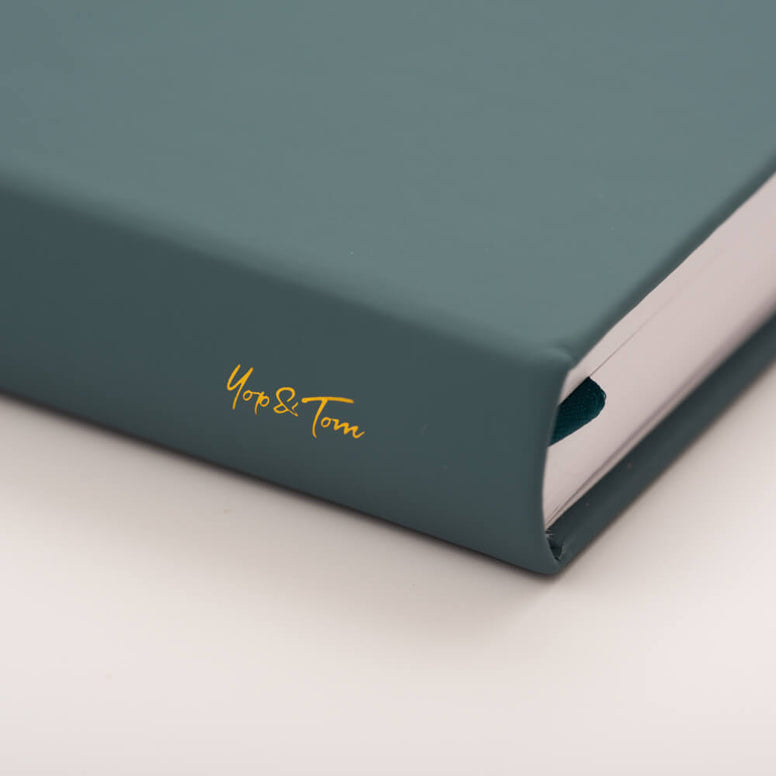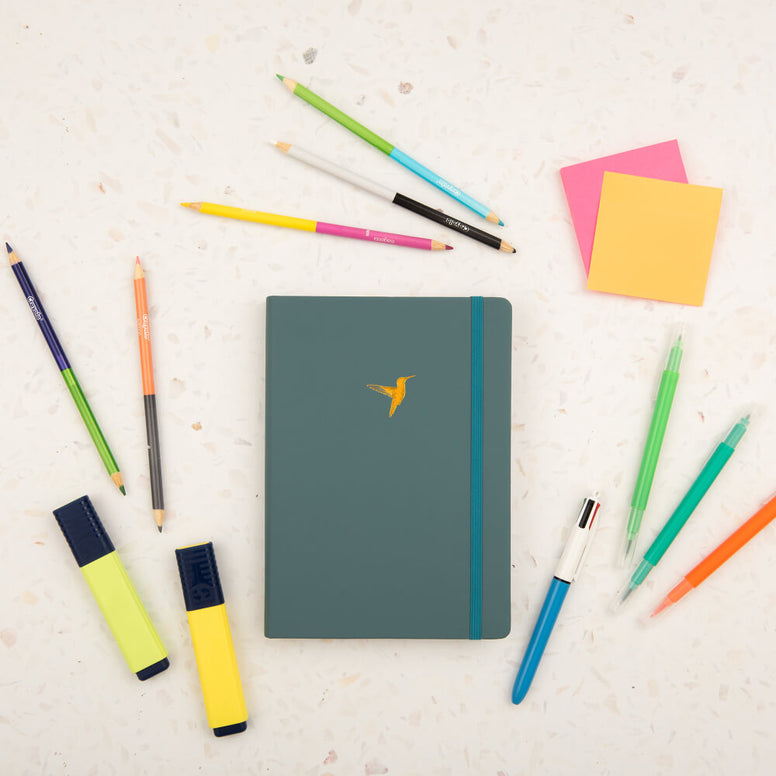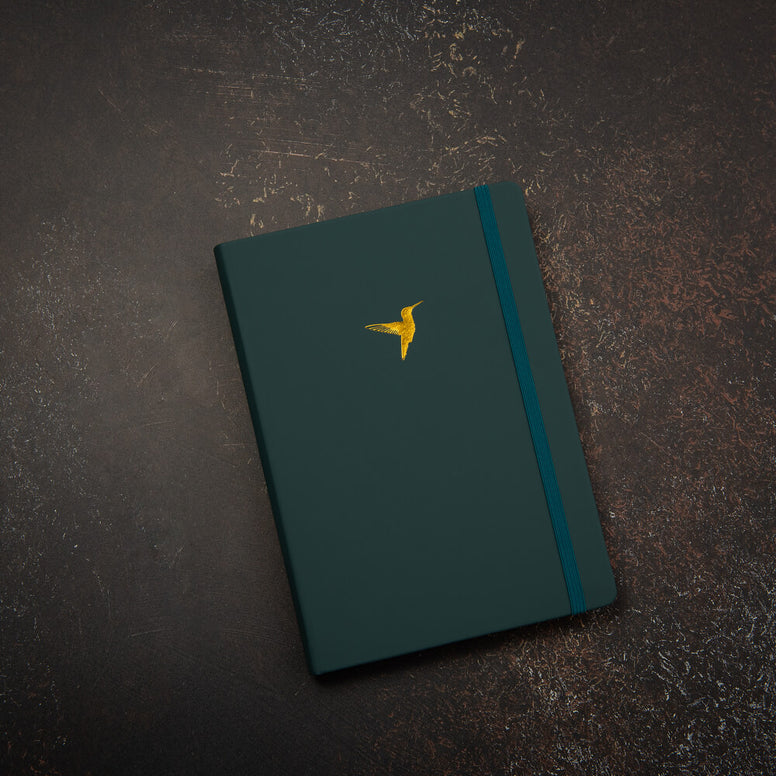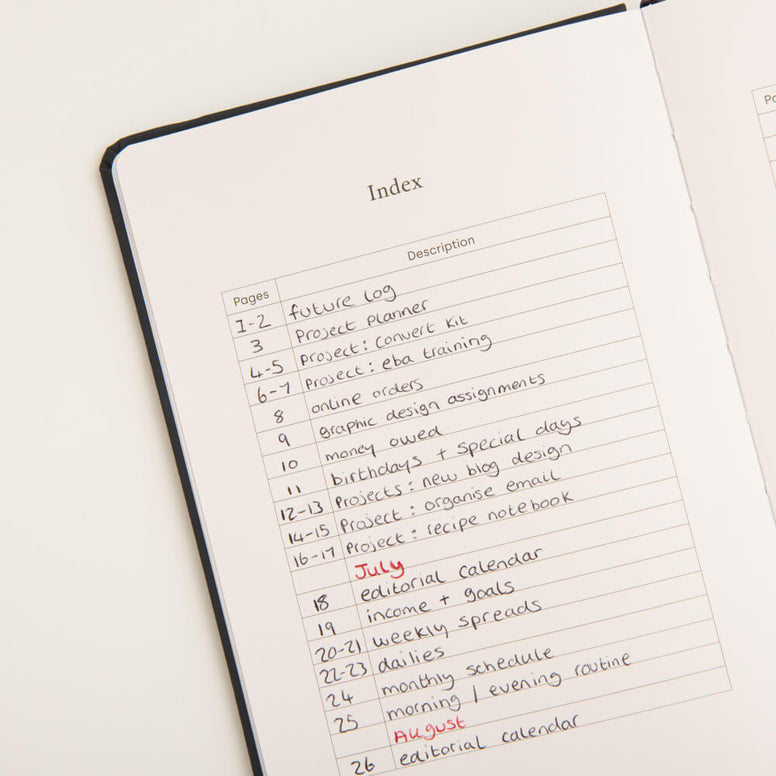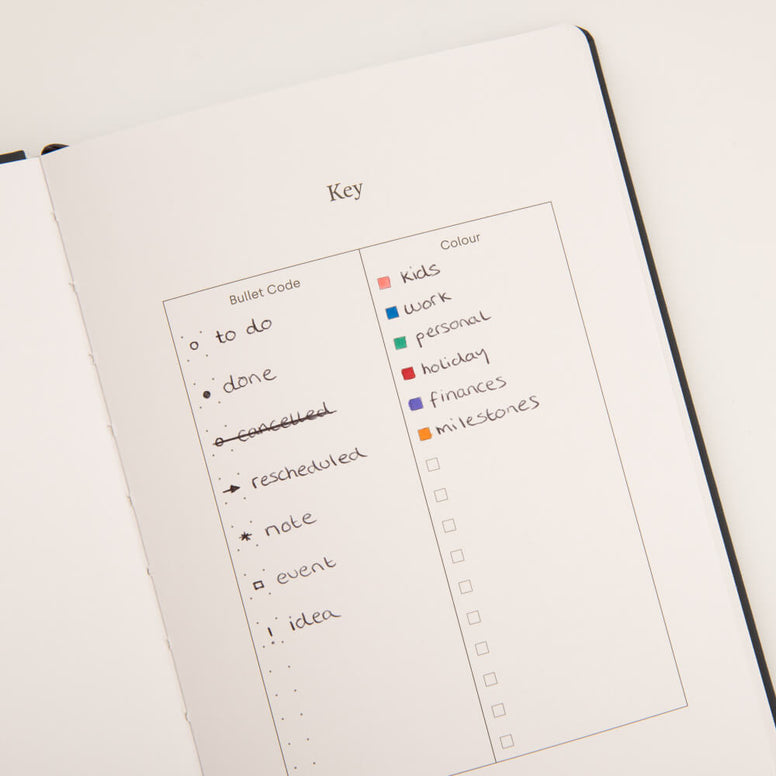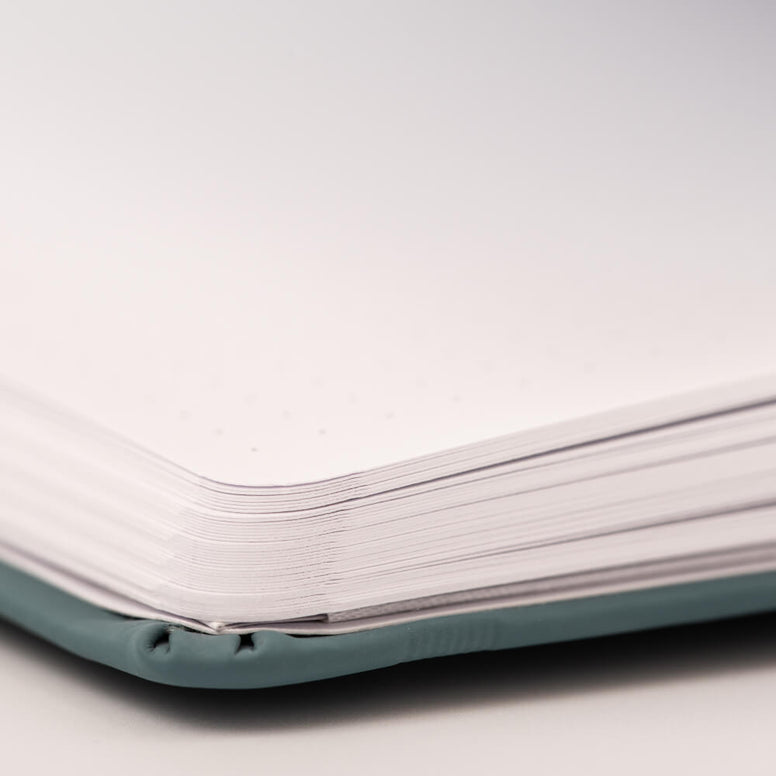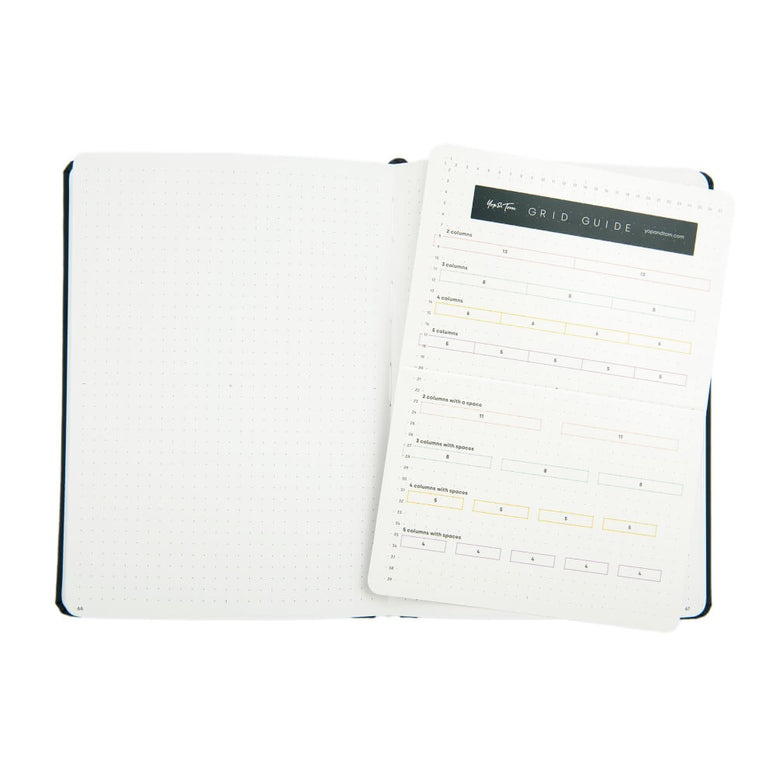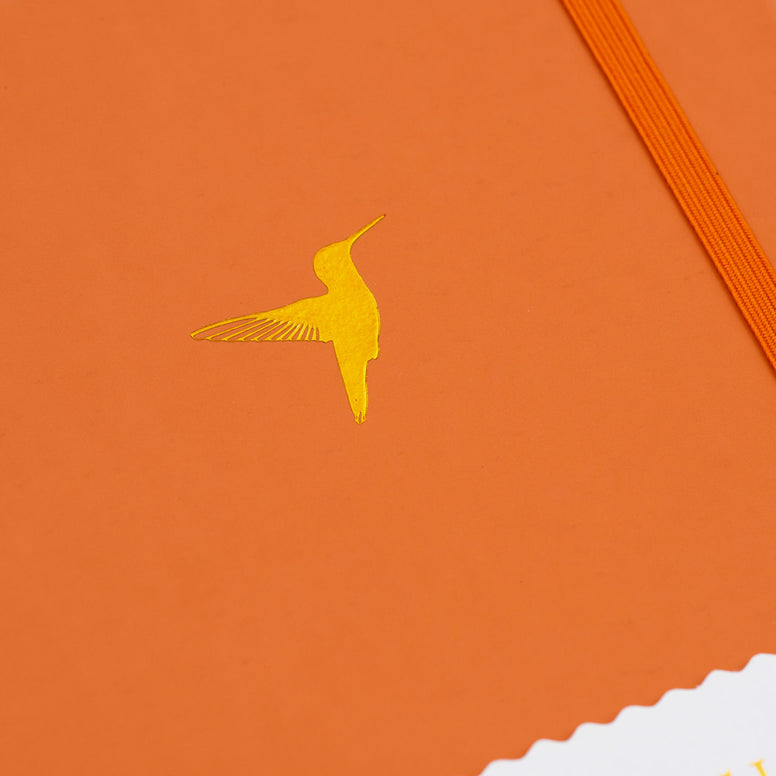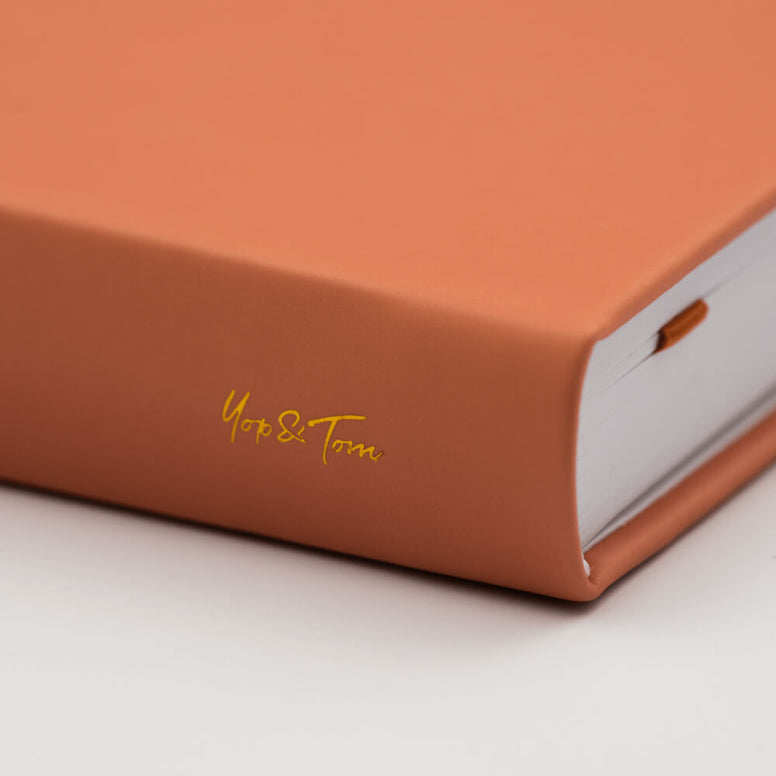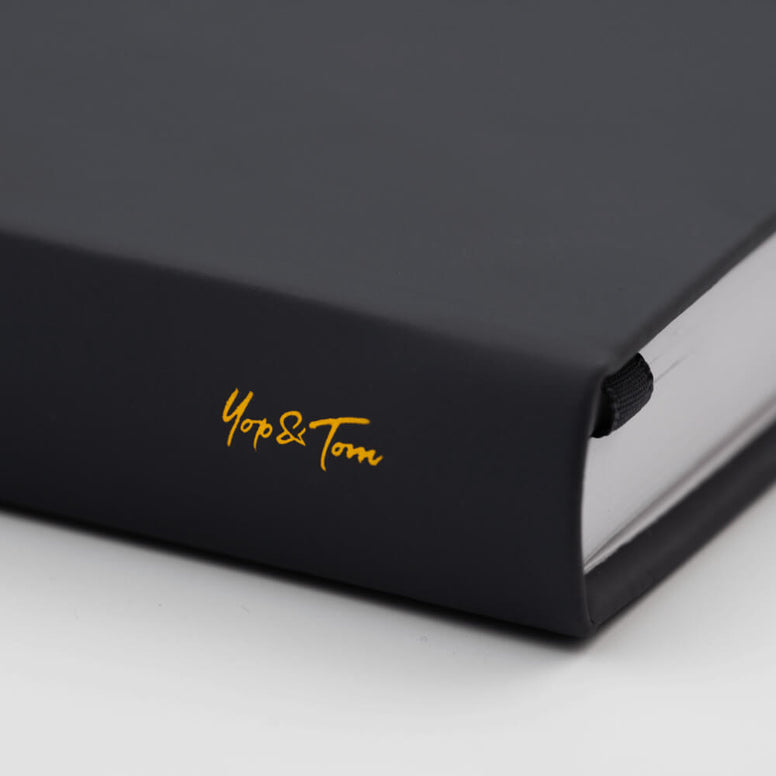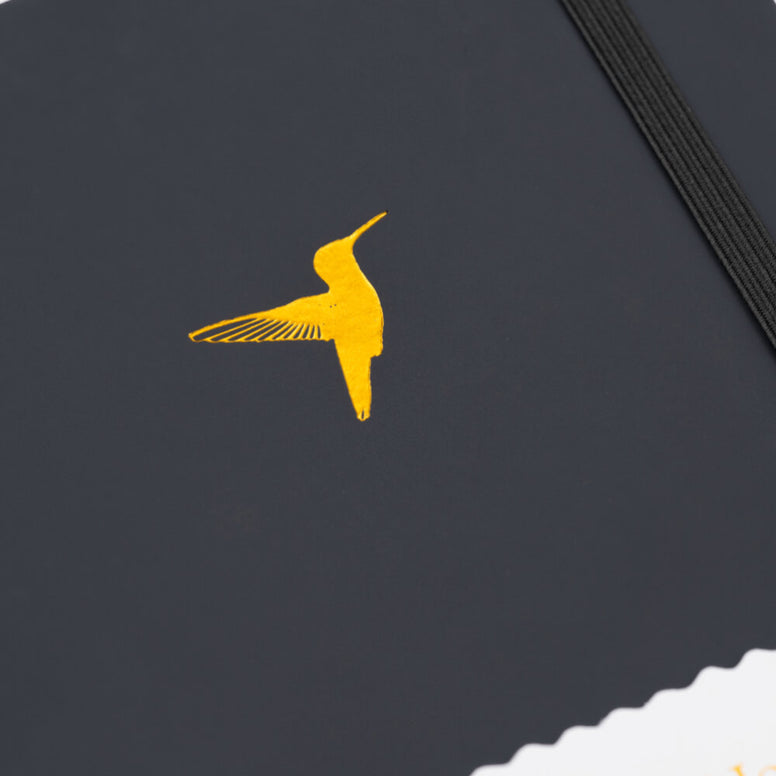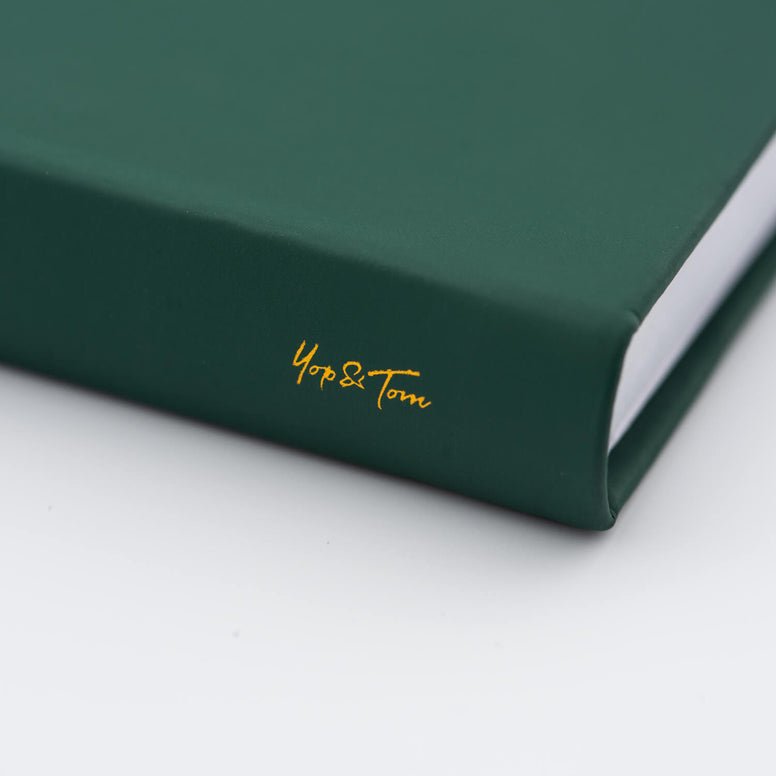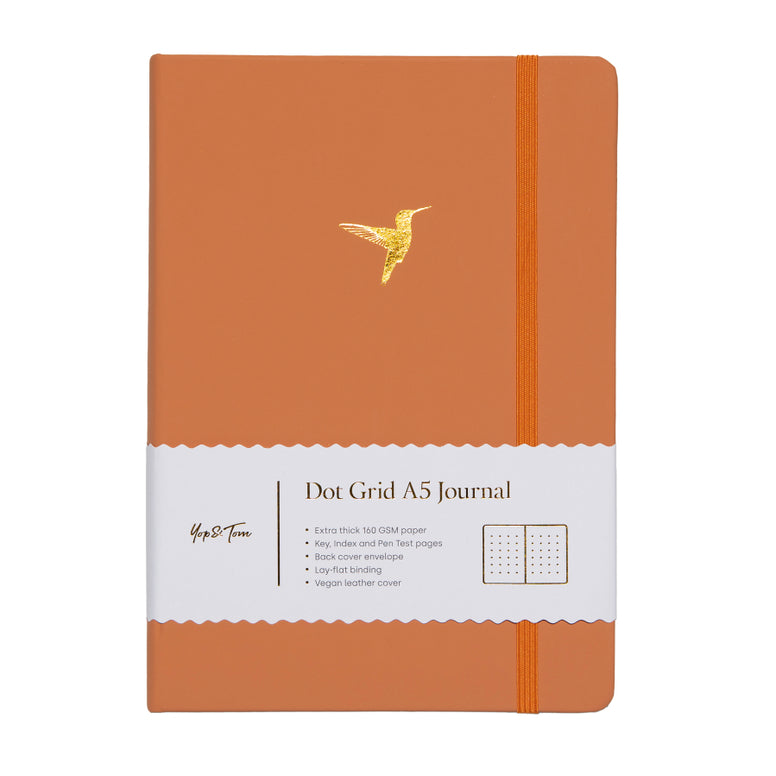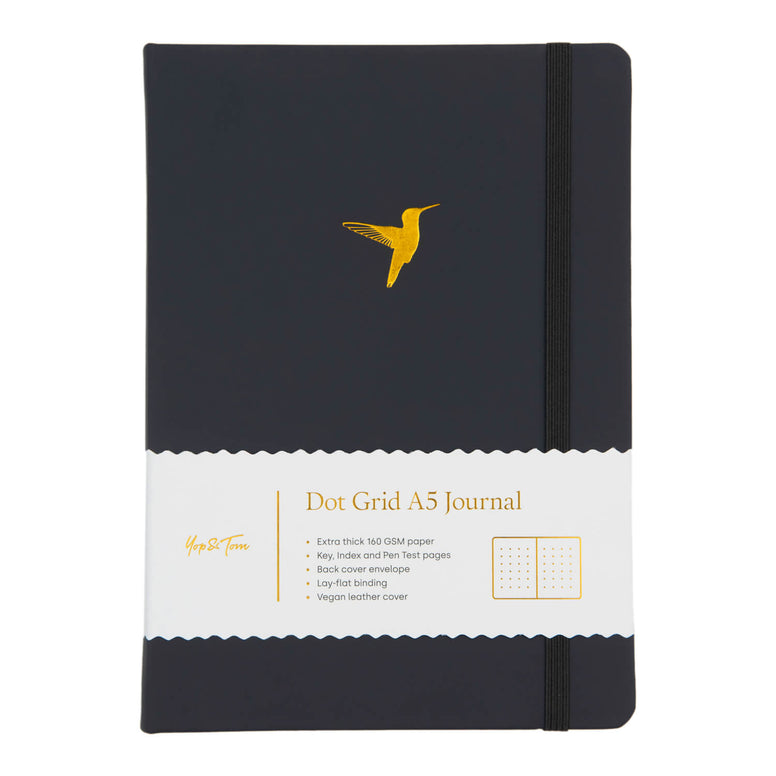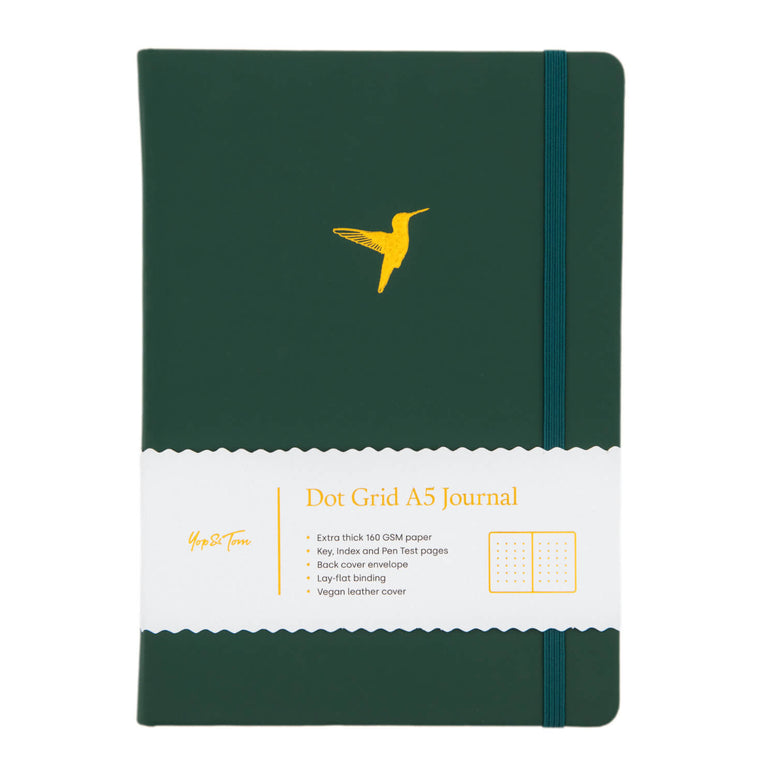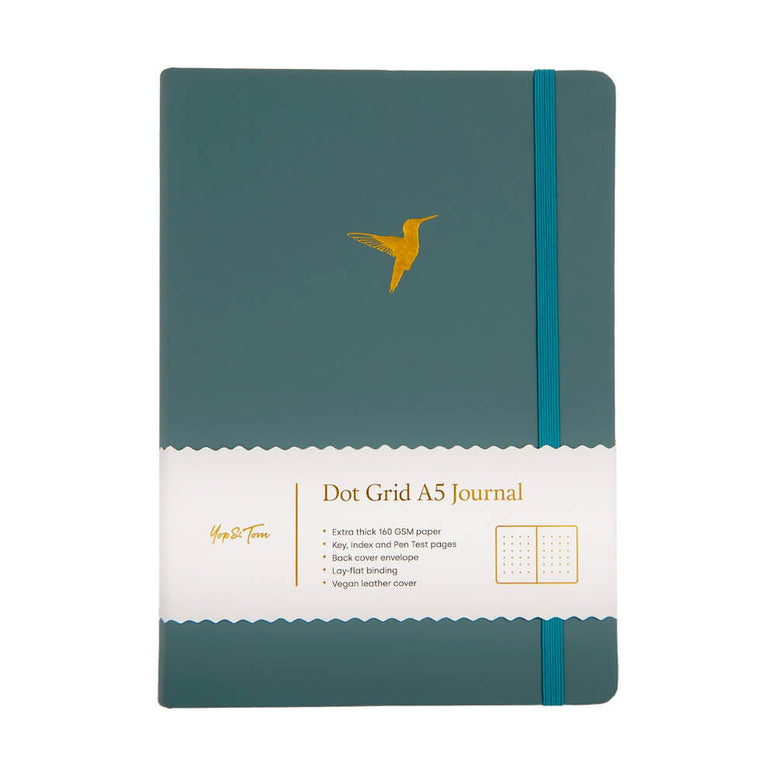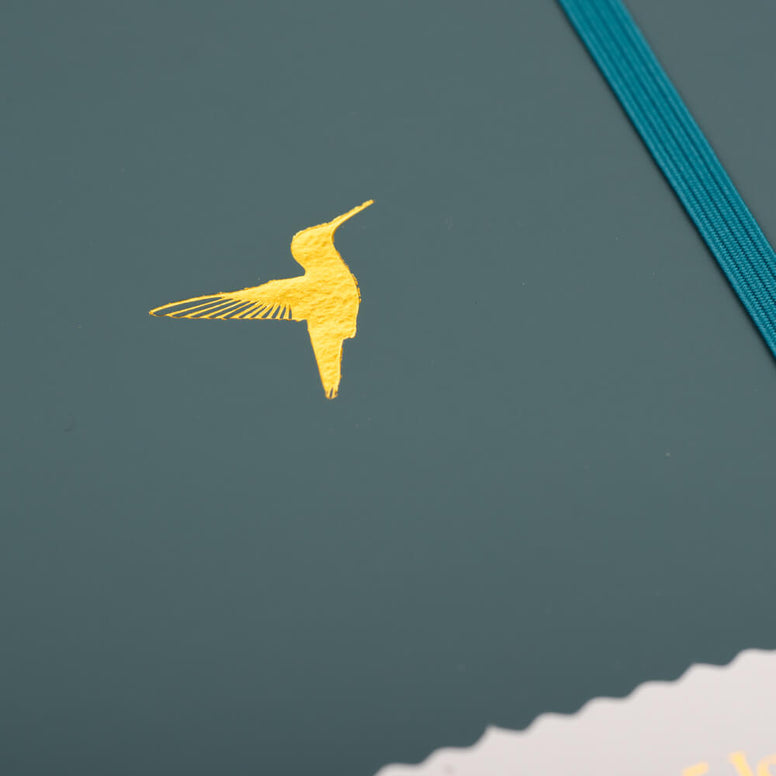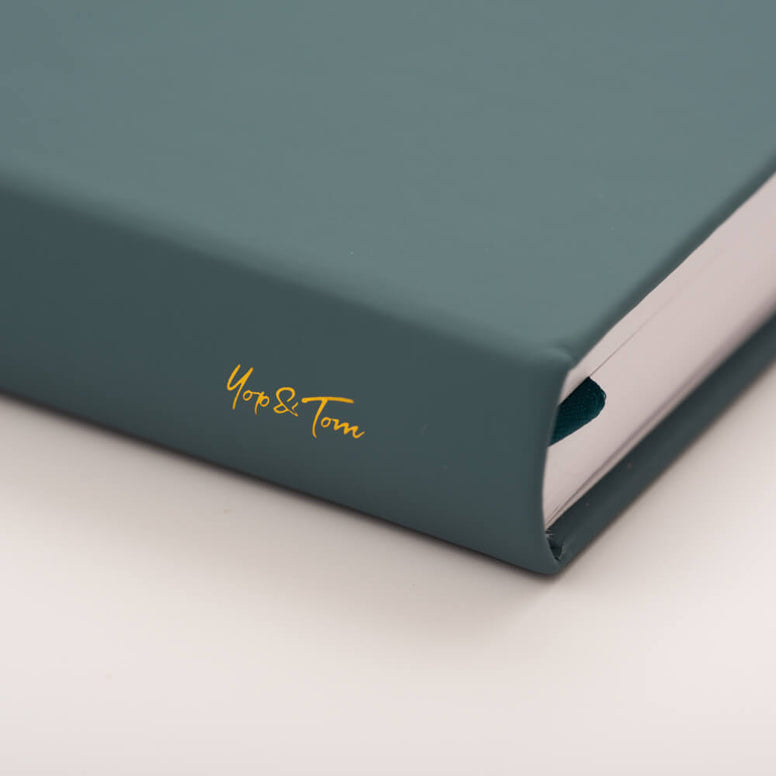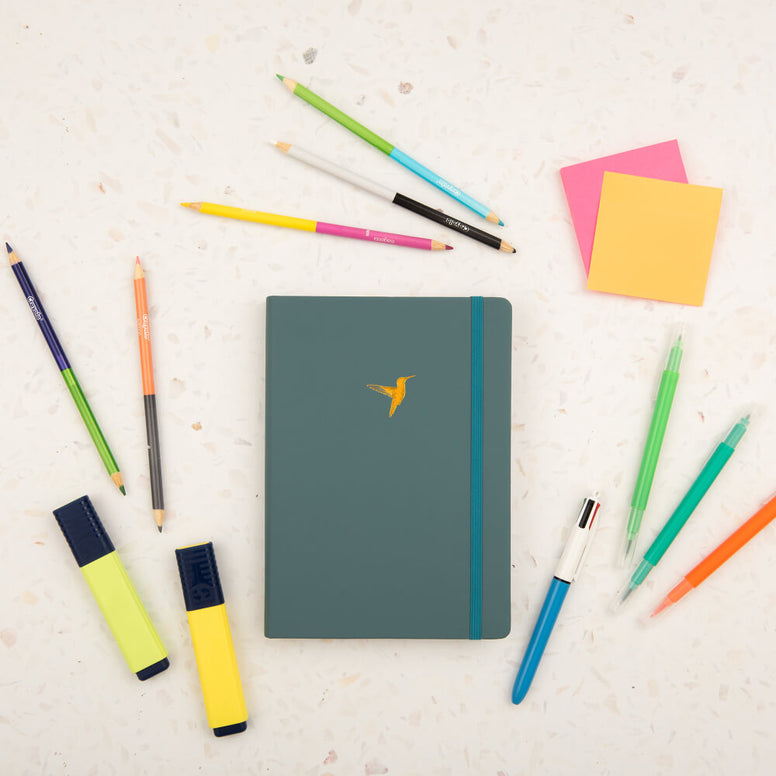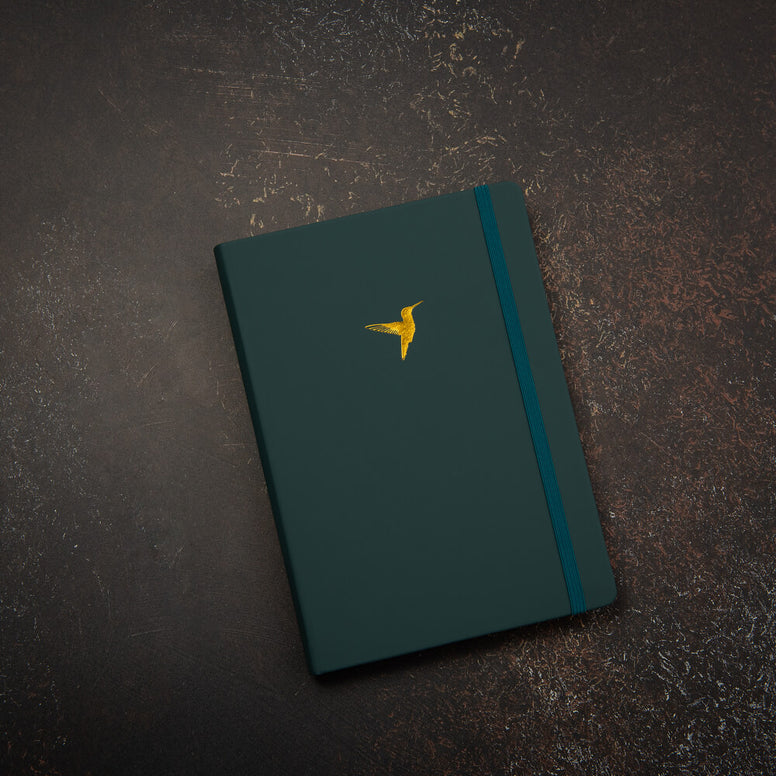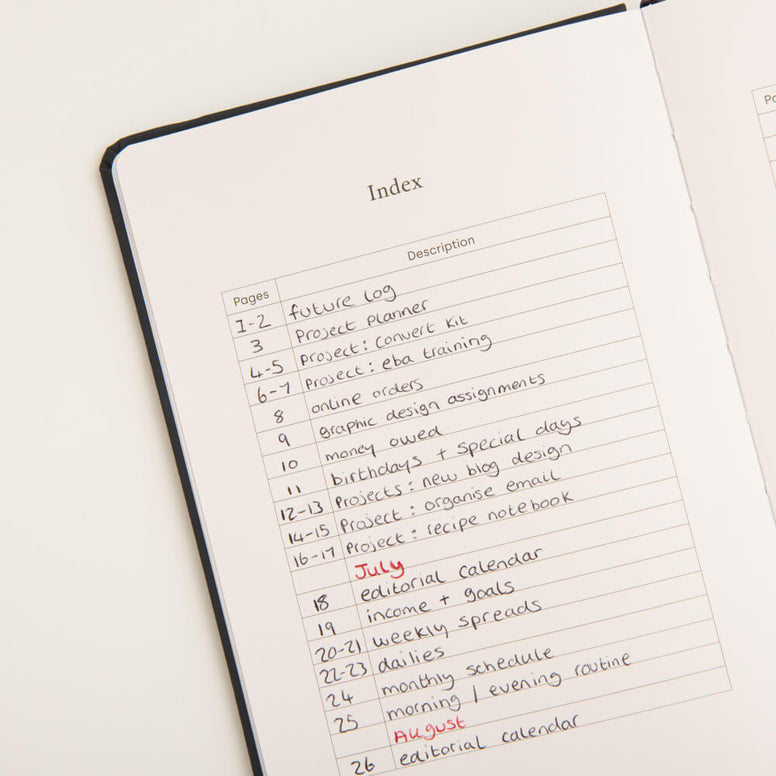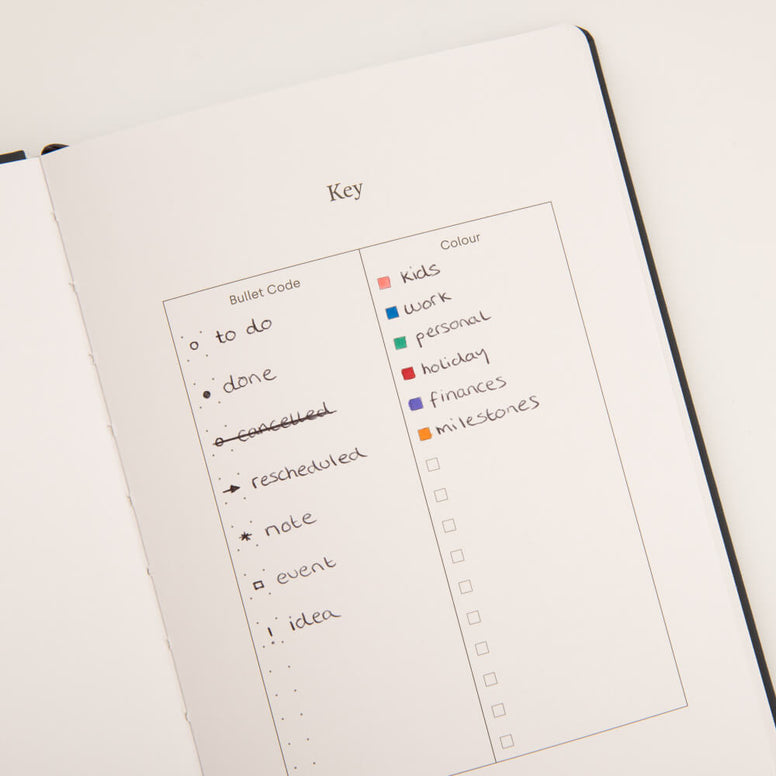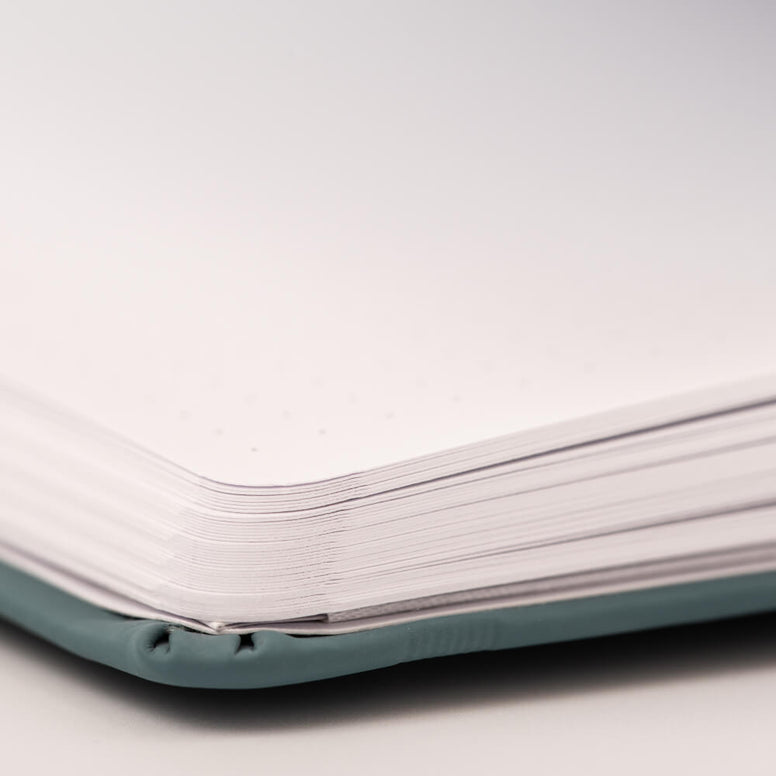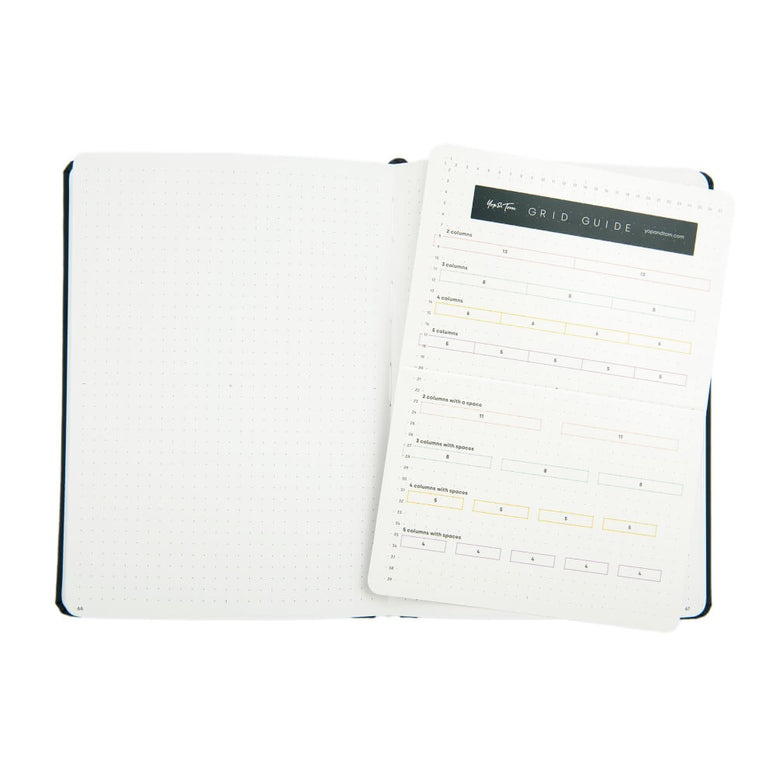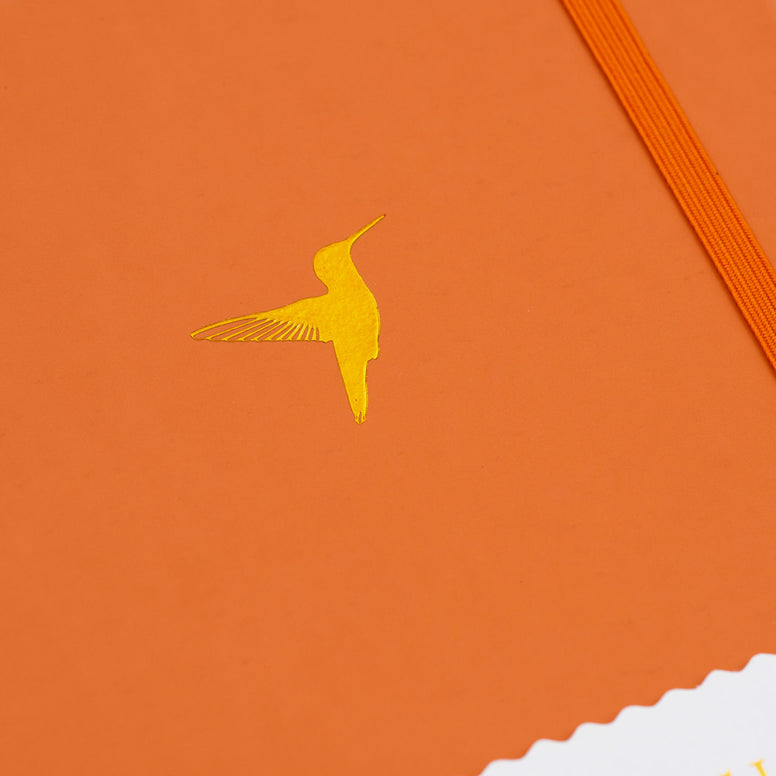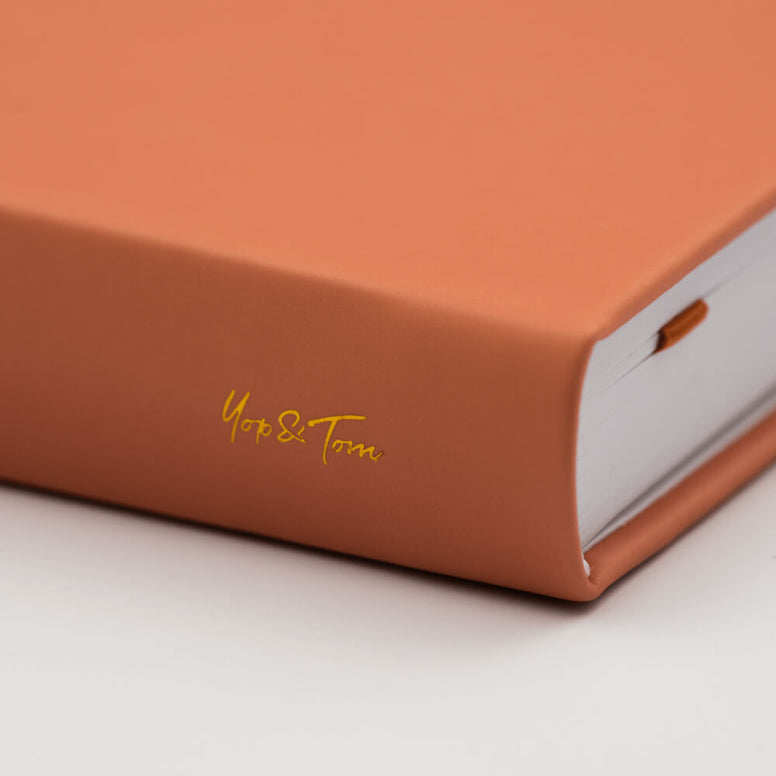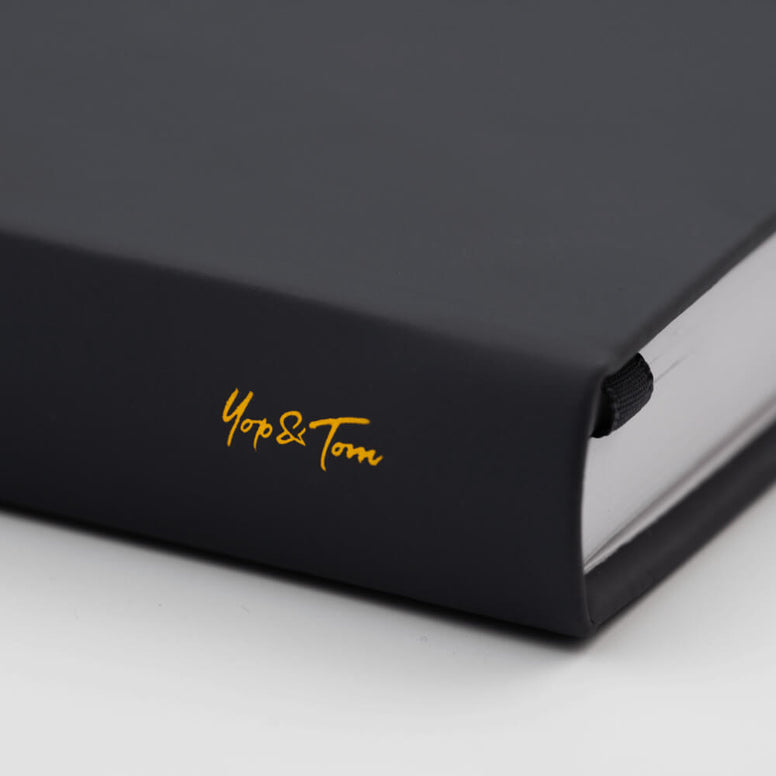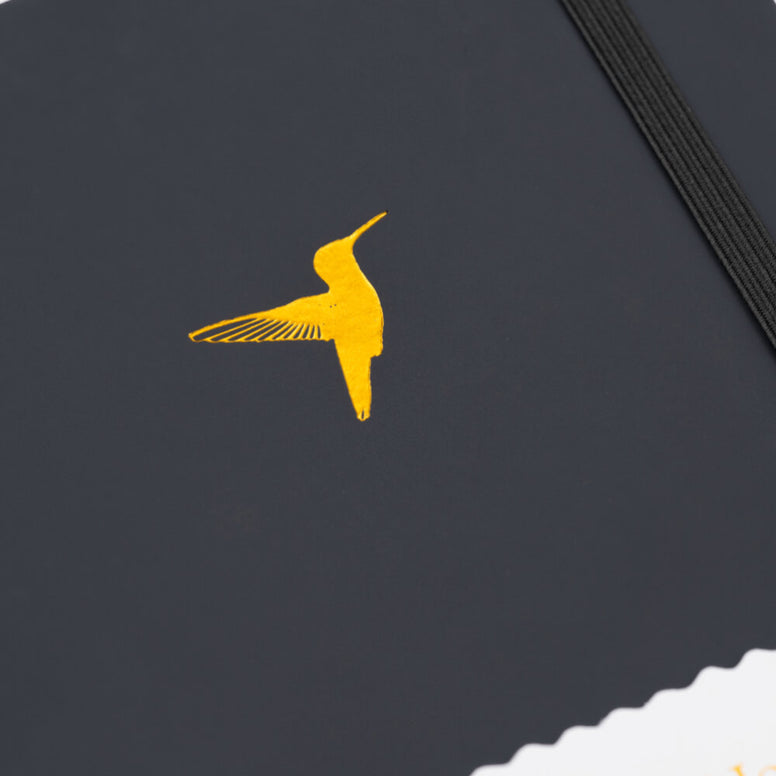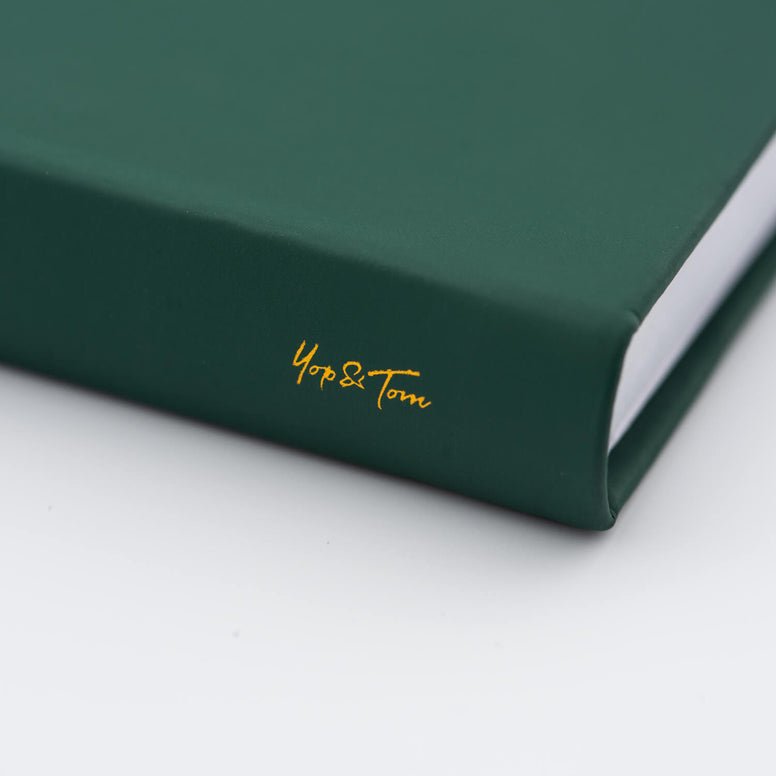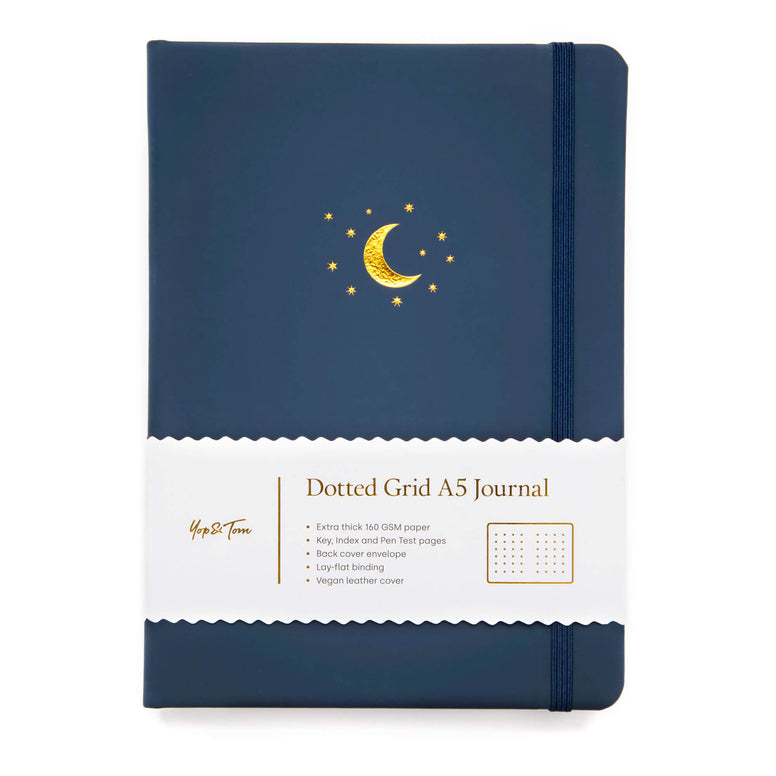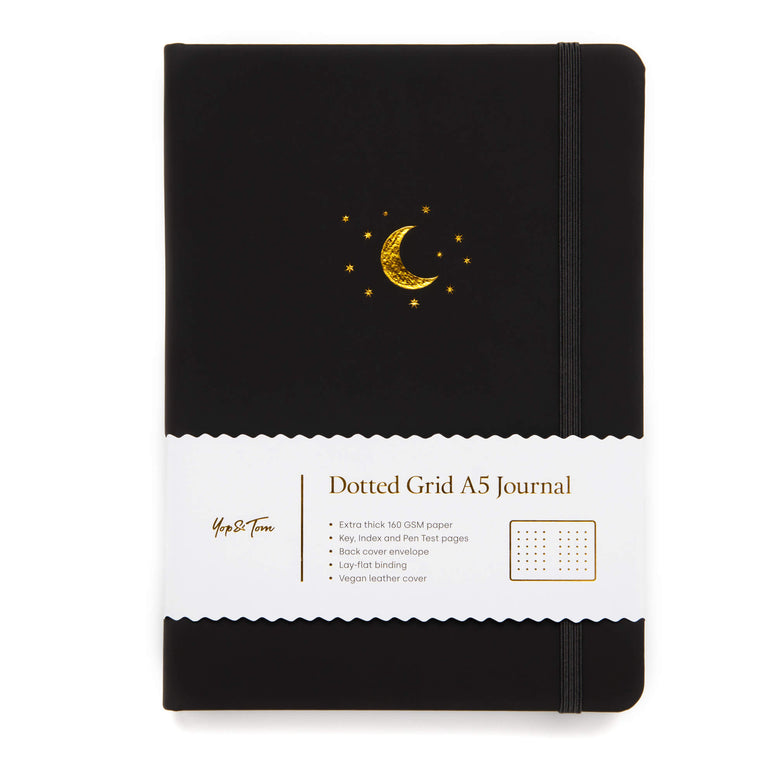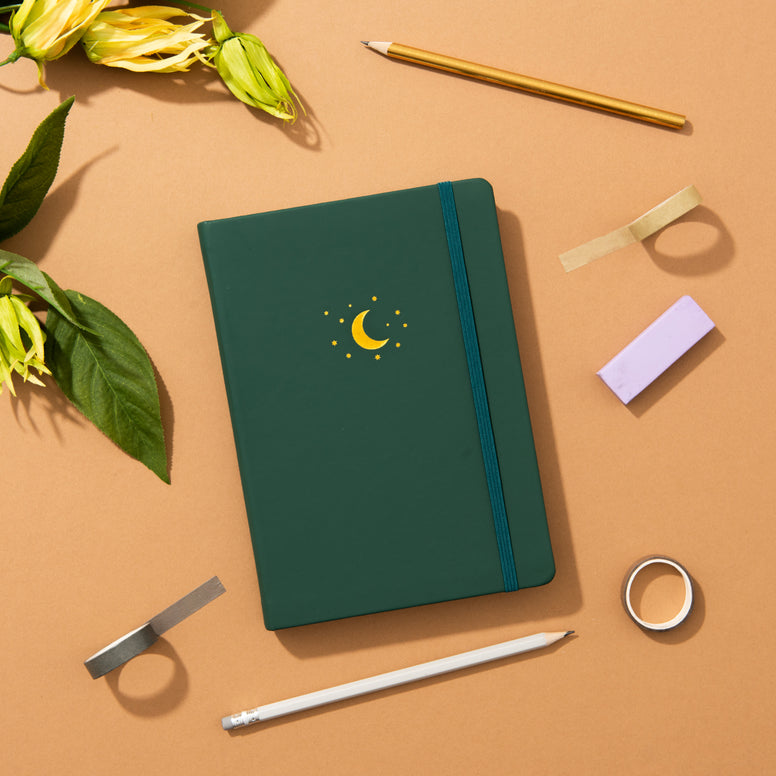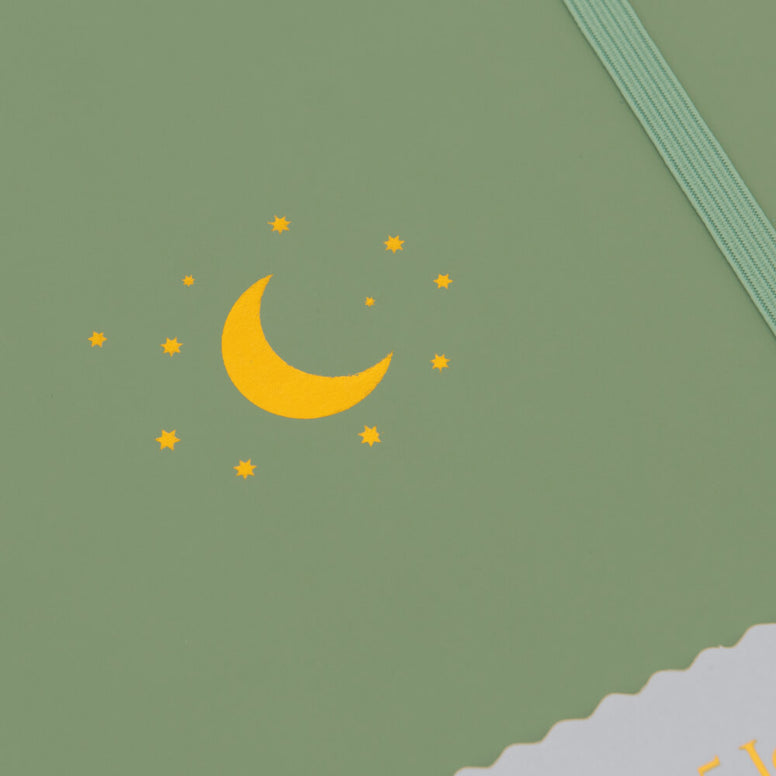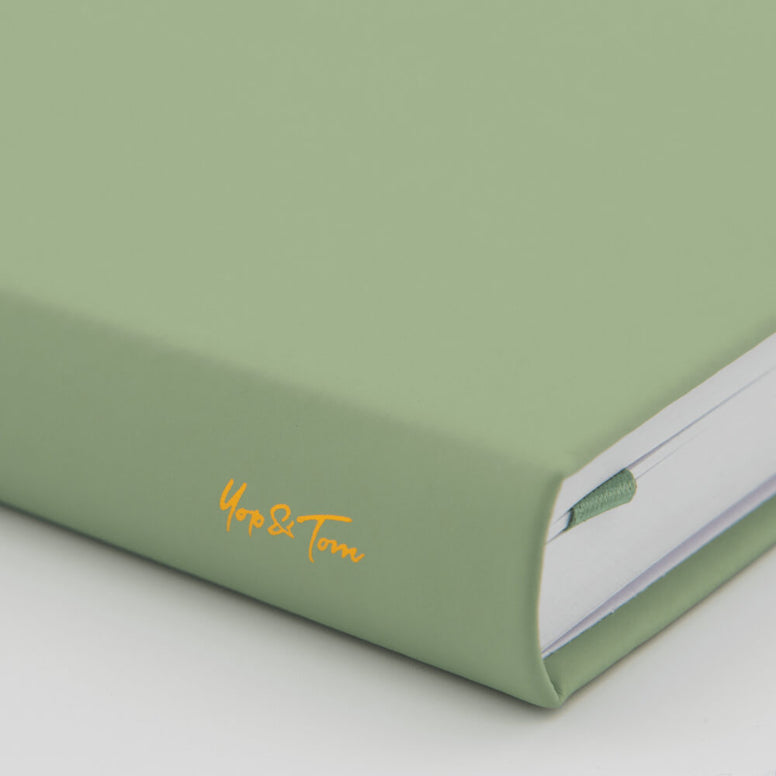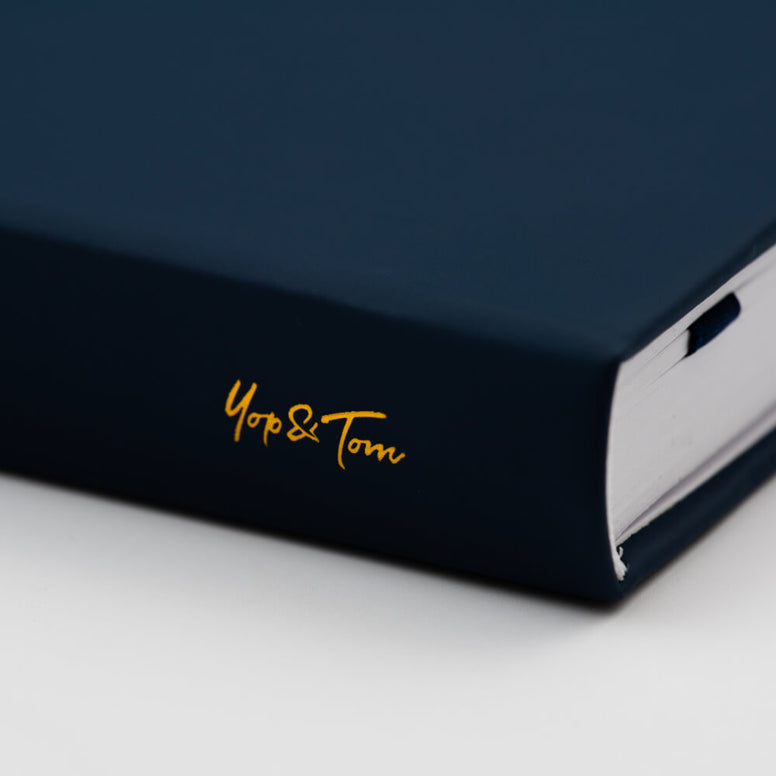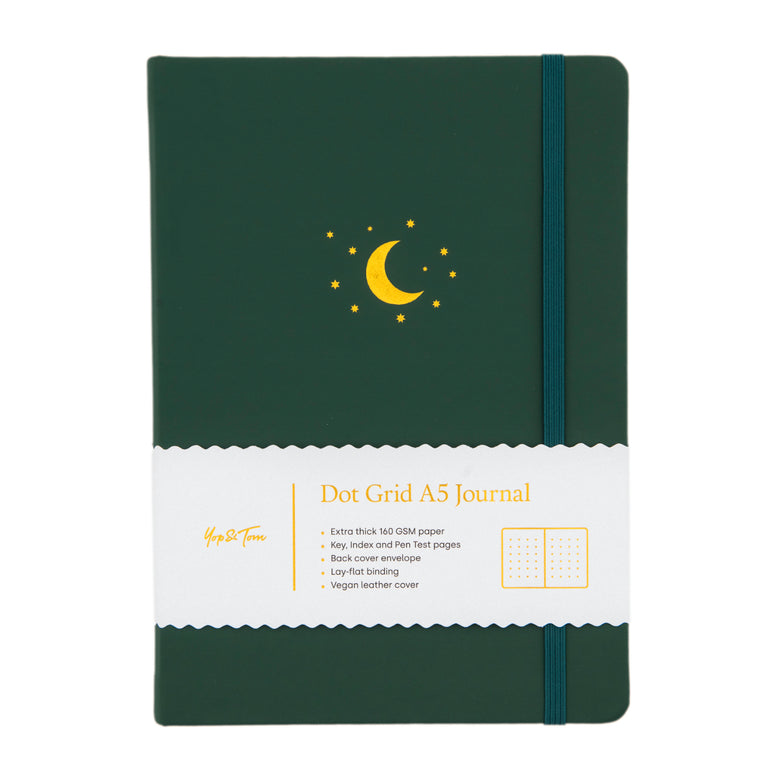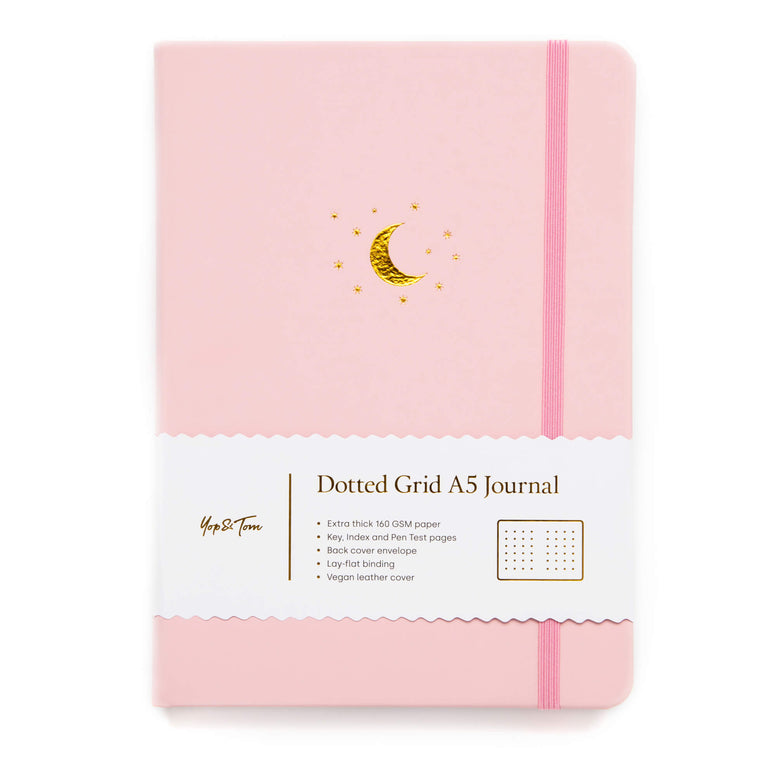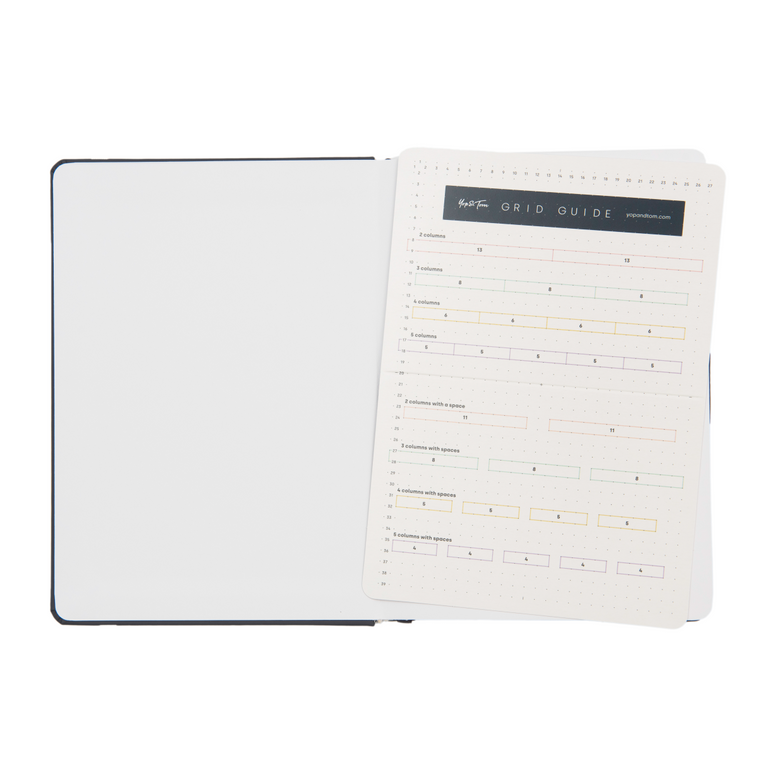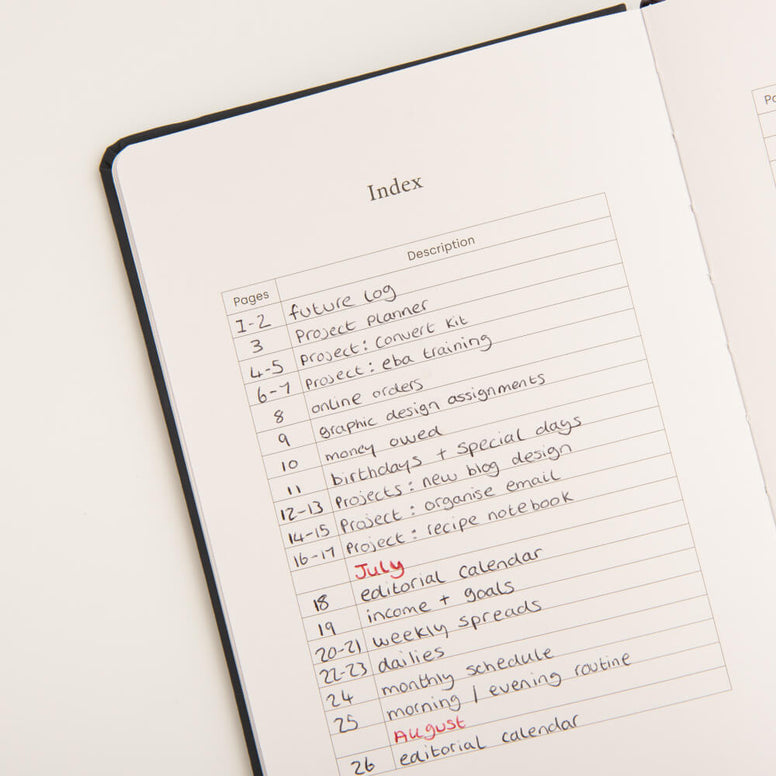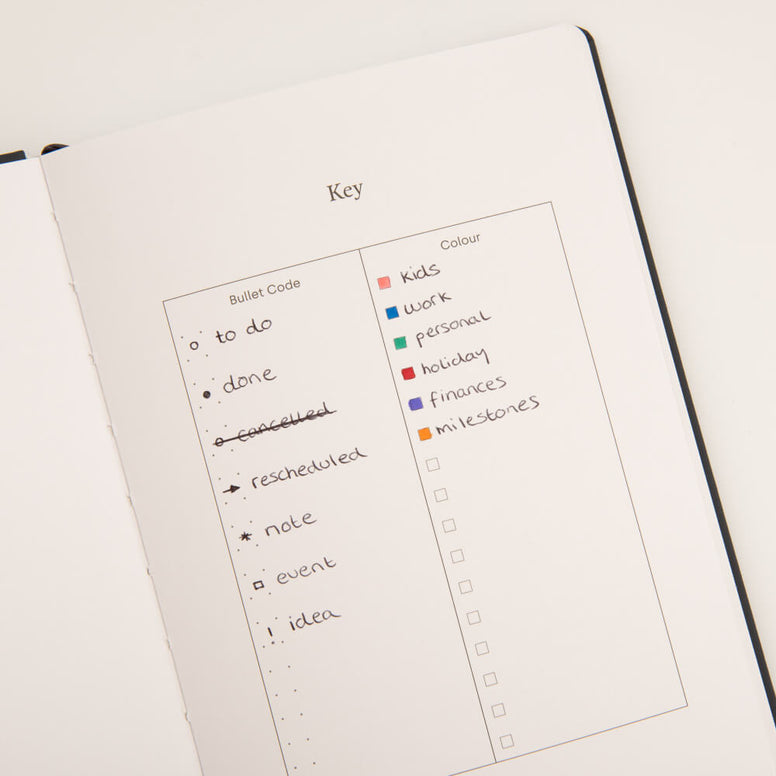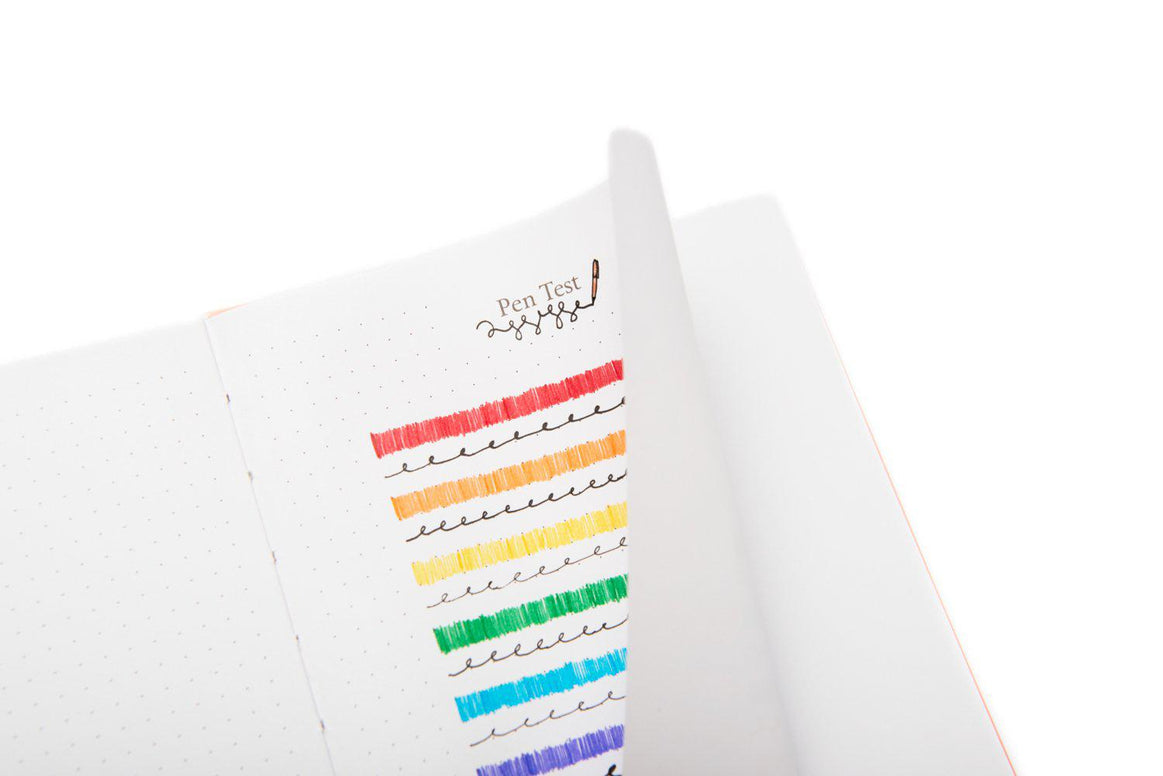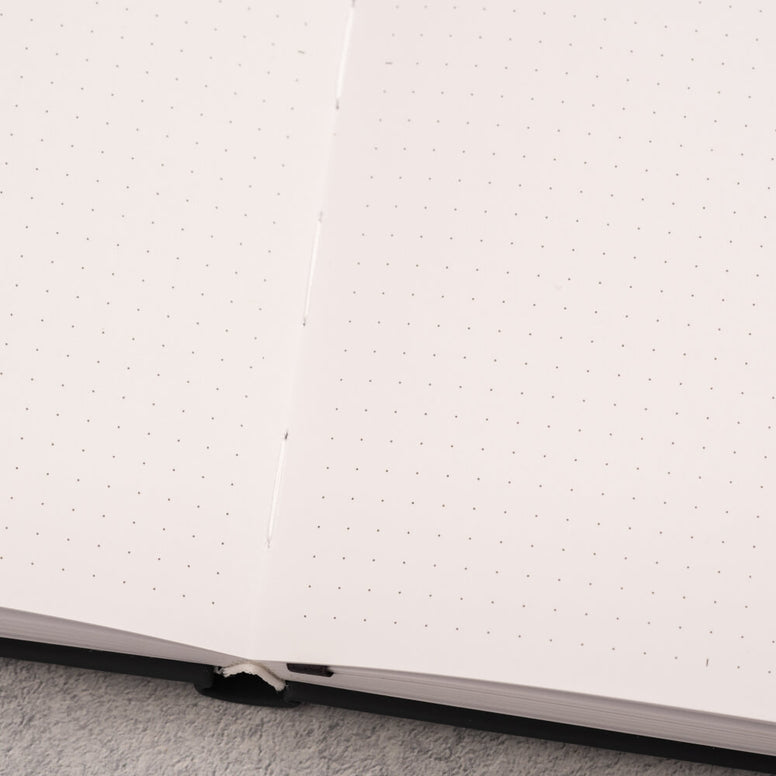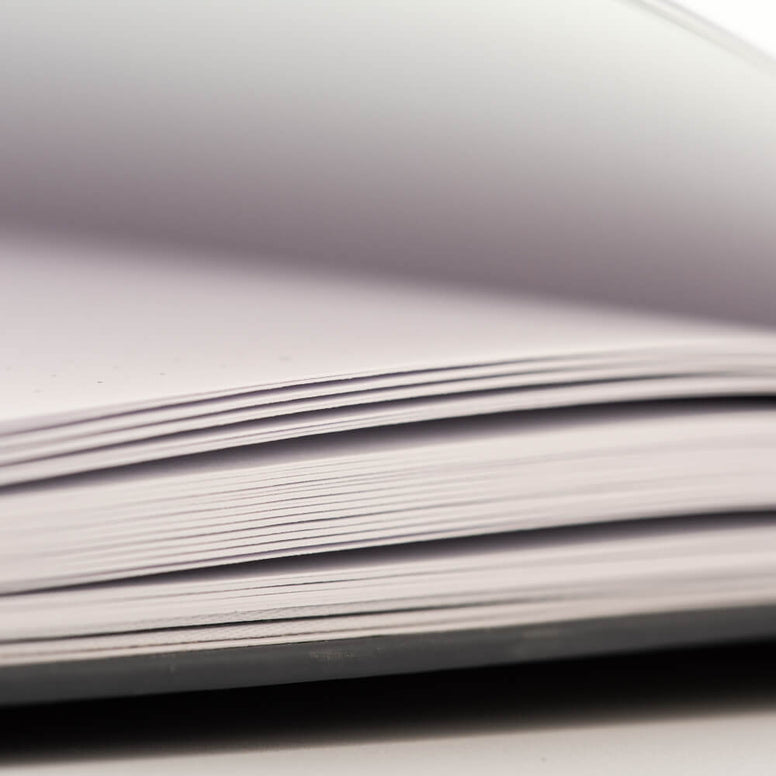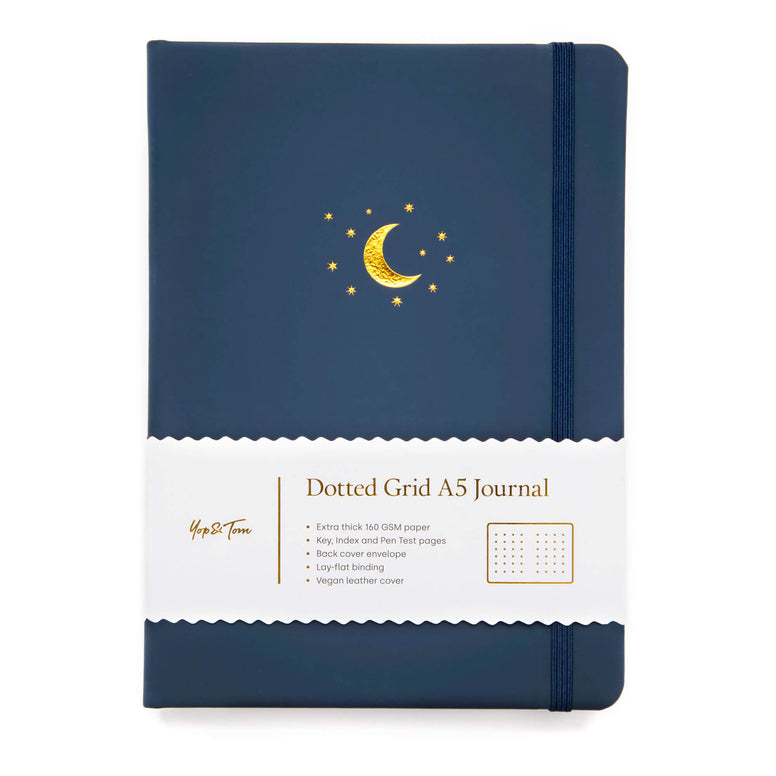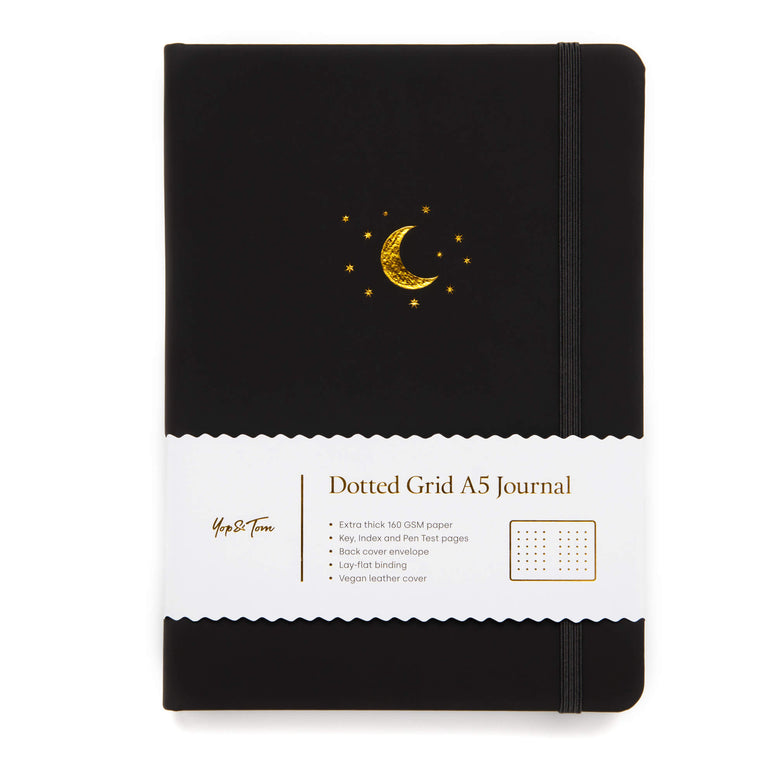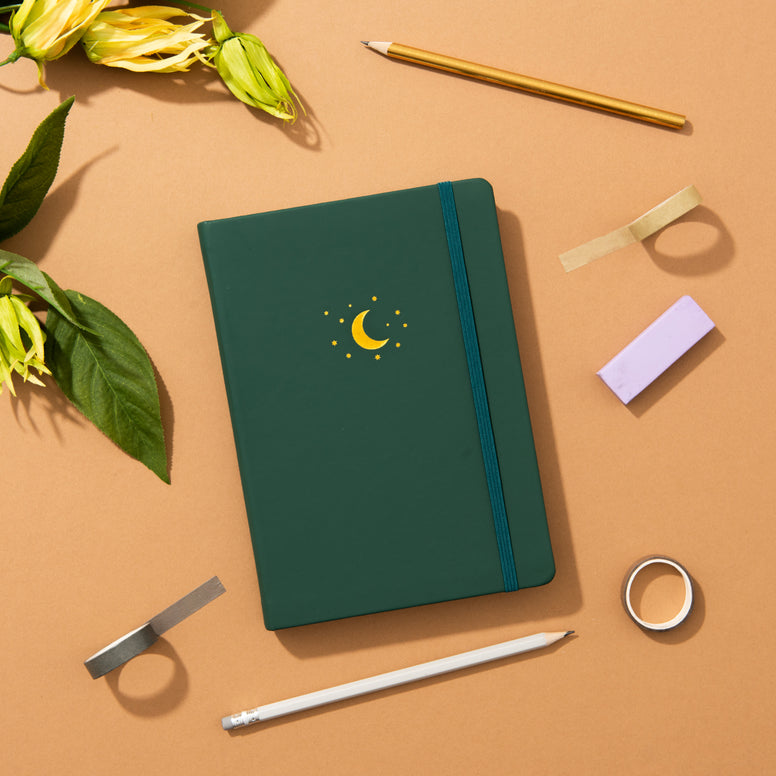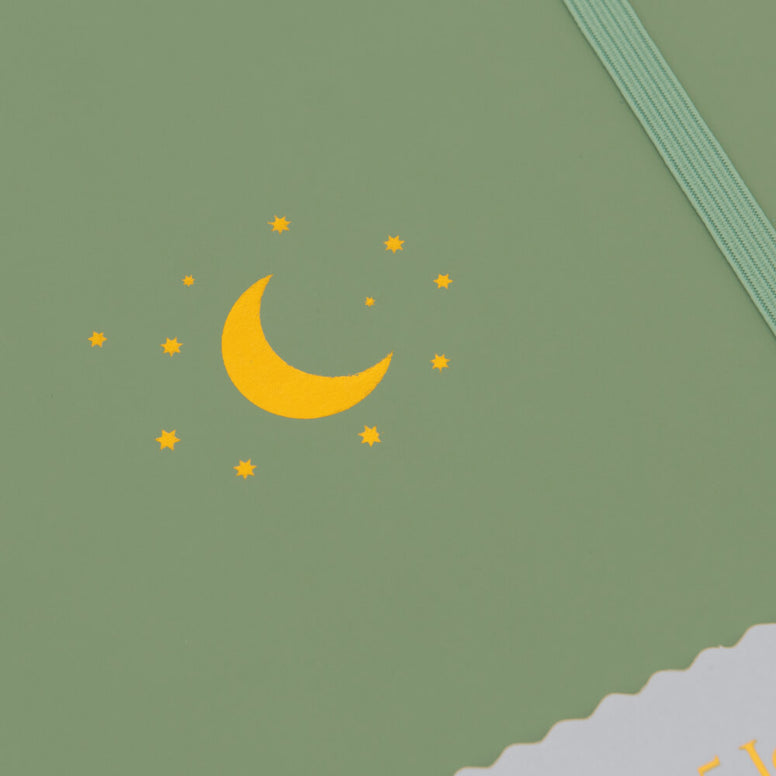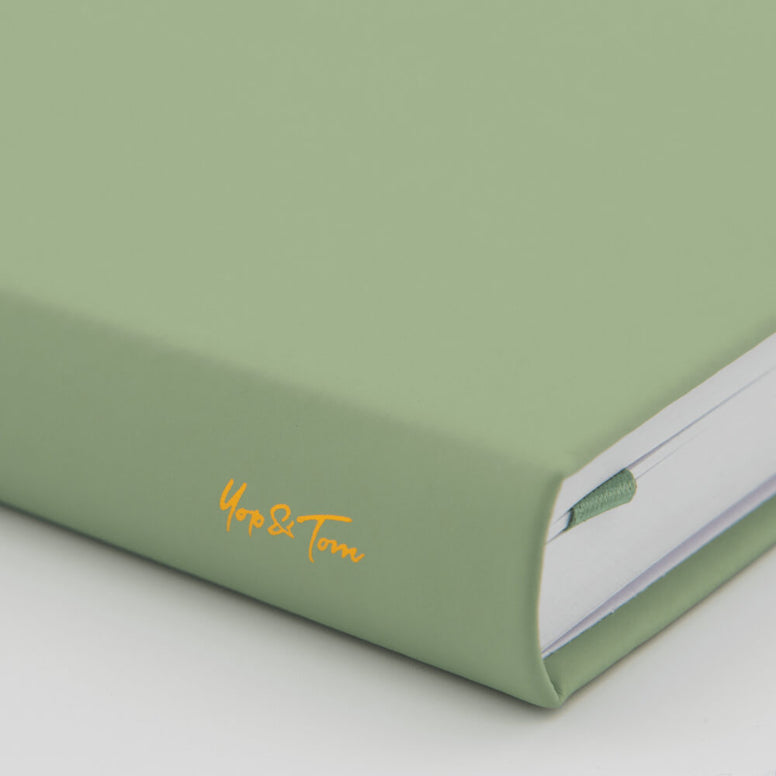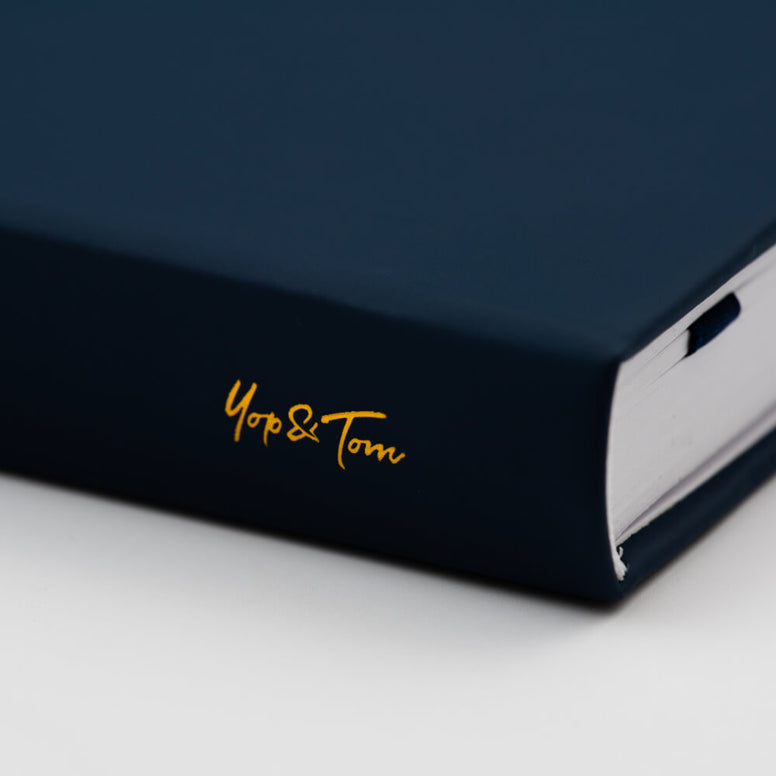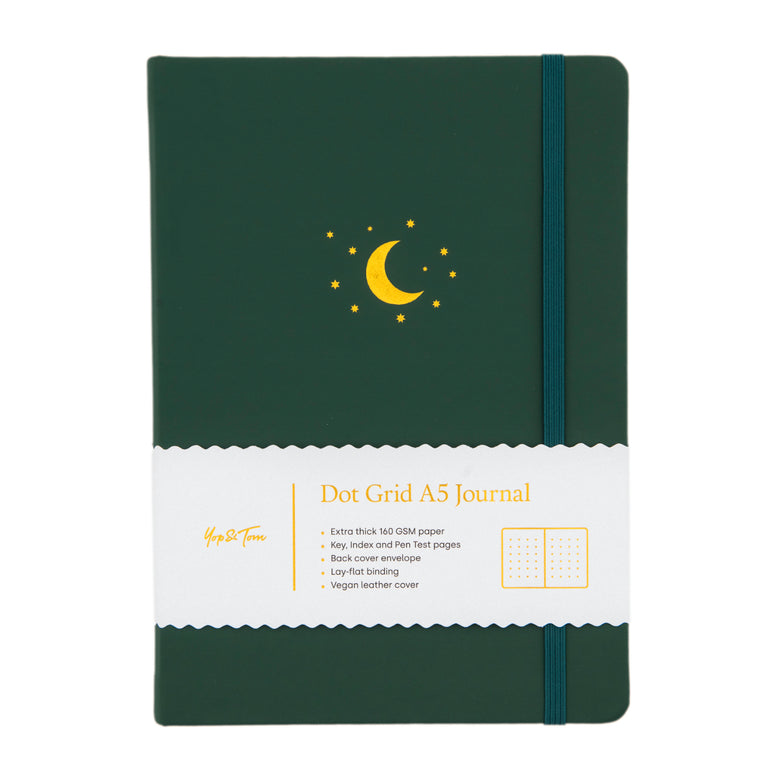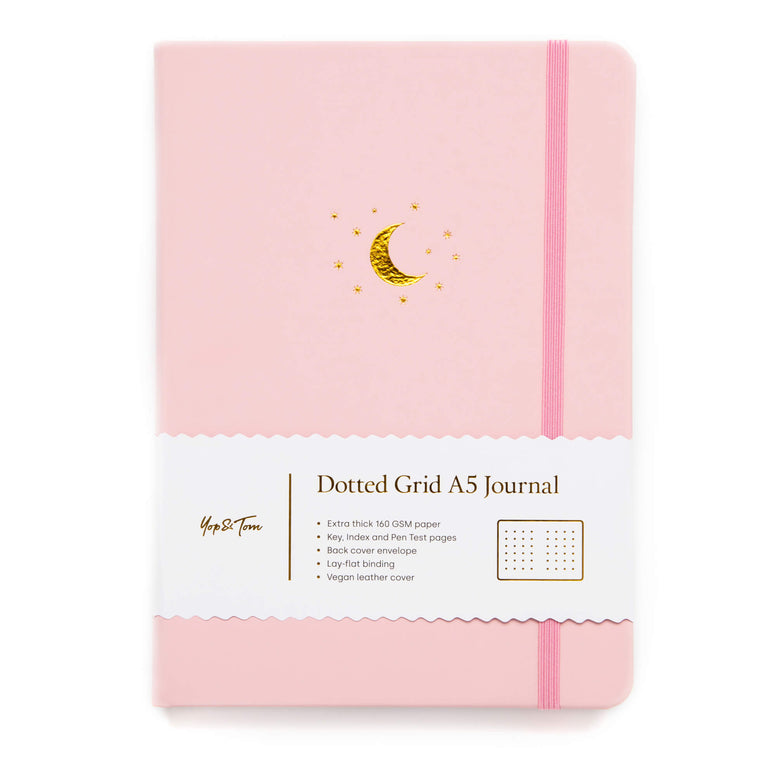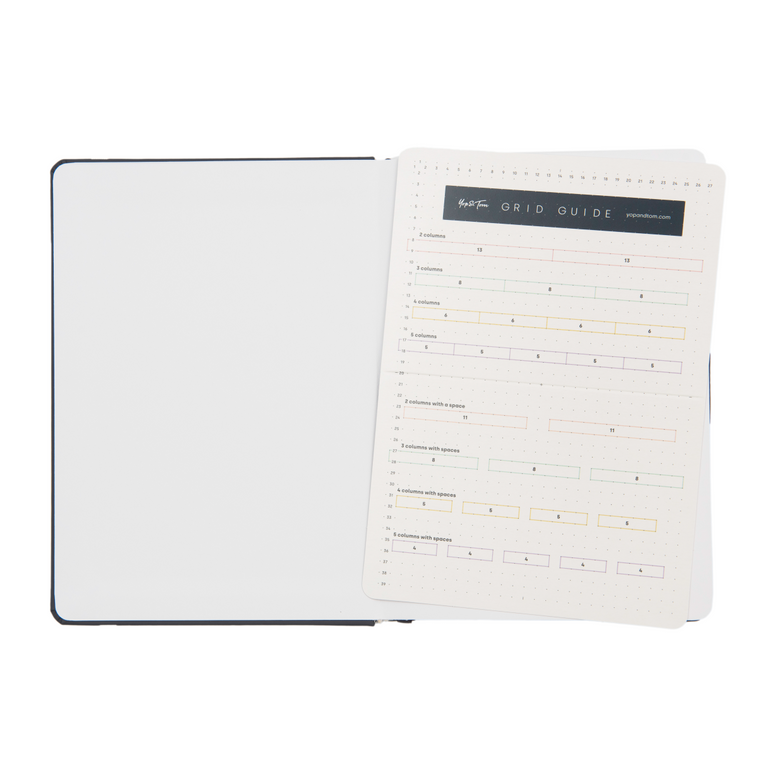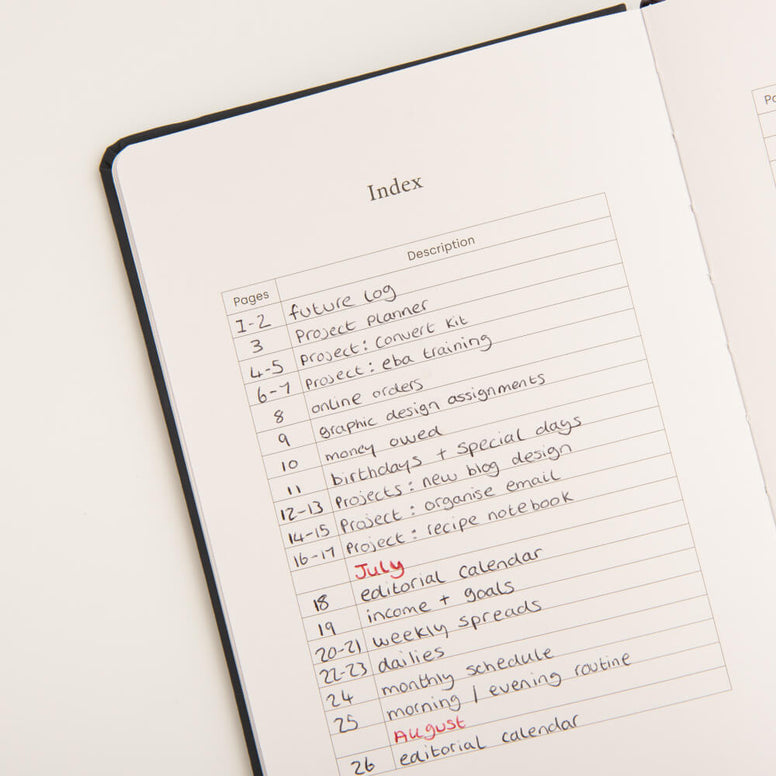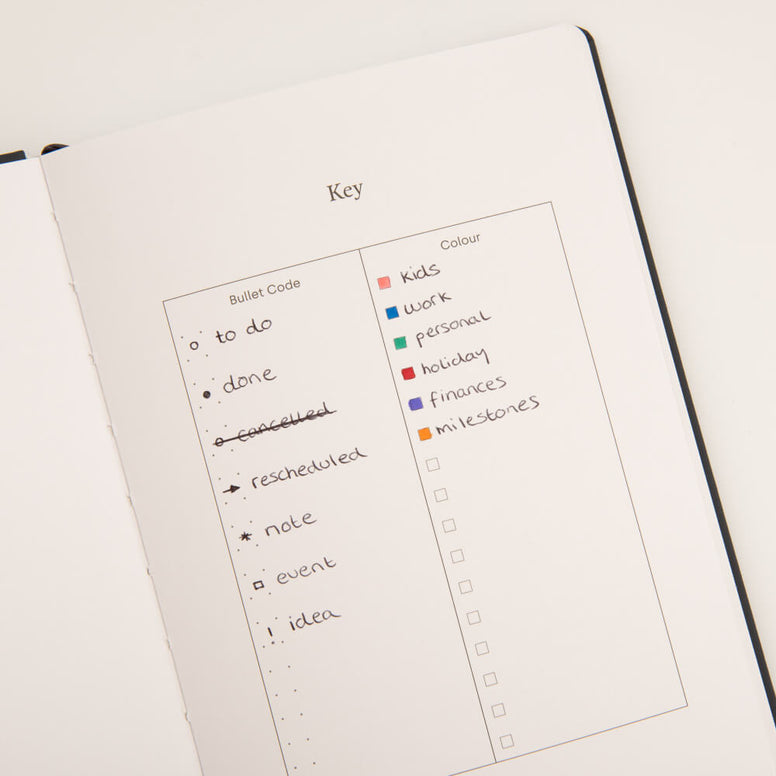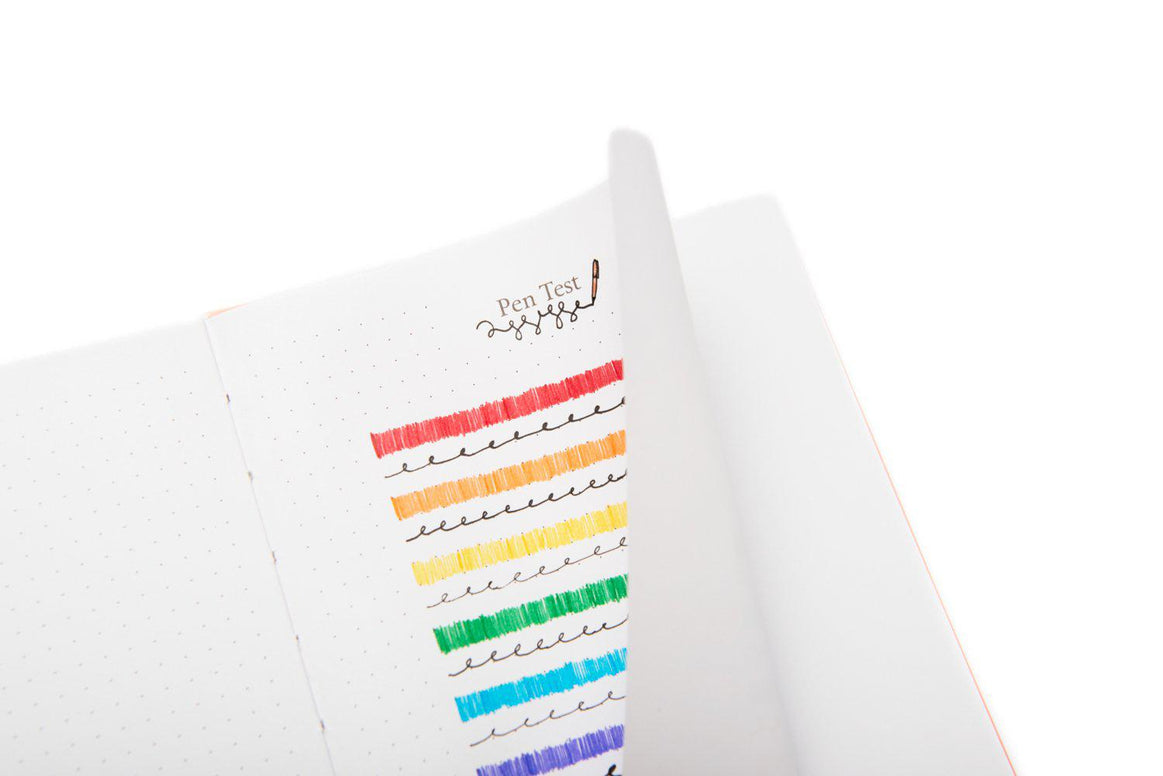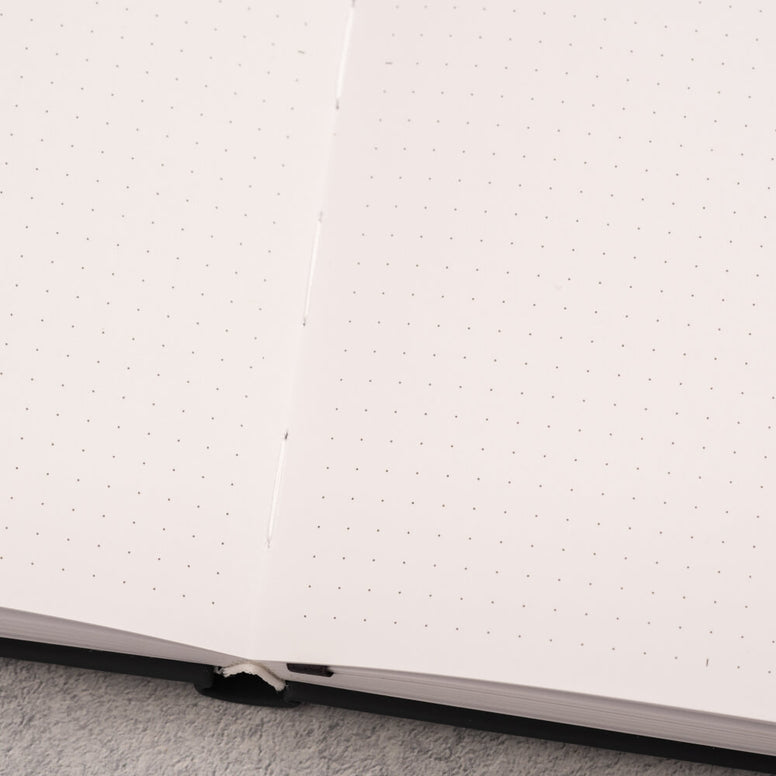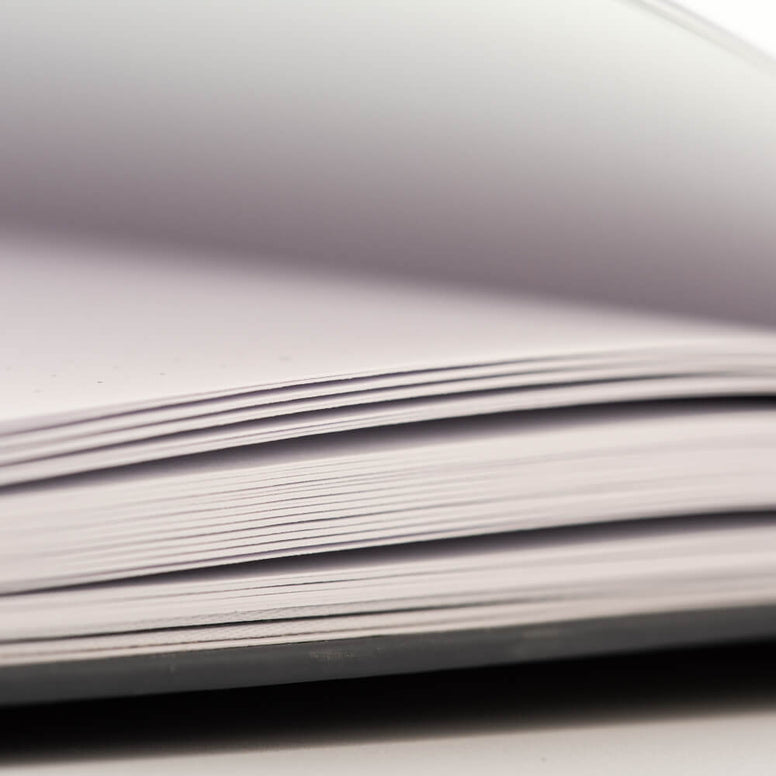 HOW TO CREATE A MOOD TRACKER IN YOUR BULLET JOURNAL
Step 1: Create your mood tracker key

If you're familiar with bullet journaling, you'll know that a bullet journal key is an essential part of the process. The same applies to mood tracking.

Your mood tracker key is where you decide which moods you're going to monitor in your journal. The key is colour coded, with different hues representing different mood levels.

If you're creating a simple mood tracker, you could rate your mood from happy to sad. The darker colours will represent a lower mood and lighter tones will signify a happier mood.

Keen to get a bit more creative? Choose five different moods that you want to track. Then, pick a colour to represent each one in your mood tracker key. We've given you some ideas below to get you started:
Excited

Creative

Frustrated

Insecure
Calm

Confident

Energised

Joyful
Step 2: Decide how much energy you want to spend on your mood tracker each day

Is your goal for your mood tracker to be a relaxing part of your evening routine? Or would rather spend just a few seconds logging your mood, and then move on?

How much time you want to spend on your mood tracker will determine what type of mood tracker you want to create.

If you're going to simply tick a box and then move on, a more complex creative mood tracker probably isn't for you. But, if you're excited by the idea of colouring in your mood tracker each night, then opt for something that takes a little longer to complete.
Step 3: Set a timeframe for your mood tracker

Now, consider how long you want to track your mood. Most bullet journalers track their mood for a month at a time but it's important that your mood tracker ties in with your own planning process.

So, if you prefer to plan week by week, then you should do the same for your mood tracker too!
Step 4: Choose your mood tracker's aesthetic

If you're a part of the Yop & Tom Club, you'll know that our favourite thing about bullet journaling is the freedom it creates. You can customise your bullet journal in any way you choose, using fonts, illustrations and creative designs to bring your vision to life.

It can be monochrome or colourful. Abstract or illustrative. Simple or creative. Minimalist or maximalist.

Have a think about what aesthetic would best suit your mood tracker. What would get you feeling inspired and motivated to complete it each day?
Step 5: Schedule time to review and reflect on your mood patterns

Every mood tracker needs to have a purpose. Most of the time, that purpose is to observe patterns and triggers that affect your mood.

Make checking in with yourself easy and schedule some time each month to reflect on your mood patterns. Ask yourself…
What patterns can I see in my mood?

Are any specific events triggering certain moods?

How can I give myself the tools to create a better mood?
BULLET JOURNAL MOOD TRACKER IDEAS
Ready for the fun part? It's time to design your BuJo mood tracker!

Any design with a series of shapes that can be repeated works well as a mood tracker, even if those shapes aren't identical. Try to look for the common theme that'll tie your designs together. Here are some mood tracker ideas to get your creative juices flowing...
The minimal grid-style mood tracker

This is the simplest way to create a mood tracker. Following a calendar style, use the dot grid design in your bullet journal to sketch a table.

Then, follow the colours in your mood tracker key to fill in each square with your mood each day. It's as easy as that!
The modern pattern-style mood tracker

We love this more abstract style of mood tracker. Use your favourite pattern, whether that's a layered circle, a series of bubbles or a creative pie chart, to create a modern aesthetic in your bullet journal.

As each day is connected to the last through the pattern design, tracking the evolution of your mood will be easy.
The natural-style mood tracker

Bring a touch of nature into your every day with a mood tracker inspired by the great outdoors.

This type of tracker can be very meditative to complete, with beautifully drawn leaves or simple honeycomb designs coloured in with your mood each day. Perfect for when you want to complete your mood tracker as part of your daily routine.
The graph-style mood tracker

This style of mood tracker is a little more abstract but hear us out. It's worth it.

Rather than simply colouring in your mood, this mood tracker enables you to rate your mood each day. How good are you feeling today? If you're feeling on top of the world, you'll give your mood a high score.

If not, you'll choose a lower score.Then, you'll join the dots up and use the line to detect patterns in your mood!
The hobby-style mood tracker

Since you're going to be tracking your mood every day, it only makes sense to create a mood tracker that you enjoy looking at.

Think through your favourite ways to spend your time. Whether that's in the kitchen, on an adventure or gazing up into space, you can bring these hobbies into your mood tracker design.

Turn each day into an illustration of your favourite item. From cupcakes to coffees, planets to puppies, mountains to movies, take your pick!
Find the perfect space for your mood tracker
With extra-thick 160 GSM uncoated paper to make your illustrations easy